Women in technology: Q&A with Trailblazer Rebecca Aichholzer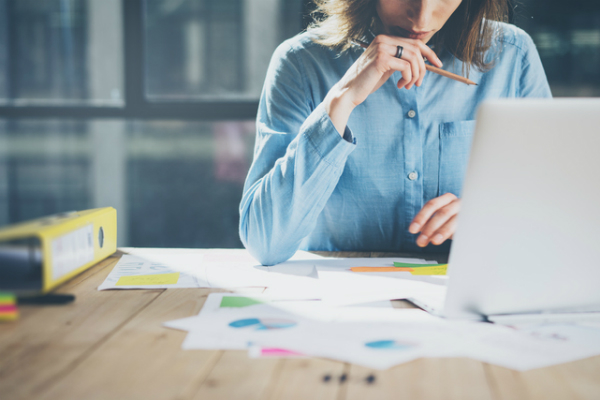 Our latest interview in the Salesforce Trailblazers series shares the story of Rebecca Aichholzer, National Commercial Manager at QIC Global Real Estate. She reveals her career journey, lessons learnt implementing Salesforce, and how the community has opened her eyes.
First of all, can you tell us what your role at QICGRE entails?
I work with QICGRE's Brand iQ division, which is our experiential and media business that connects brands with our audience (we own some of Australia's premier shopping and lifestyle destinations). As National Commercial Manager, I manage the vending and signage contracts, work with the sales team (we have 25 reps) to improve processes and look at ways to increase revenue opportunities.
Can you tell us about yourself and your career journey?
I've enjoyed a really varied career. My first job, fresh out of university in 1997, was administering deceased estates and trusts for the Public Trustee of Queensland. While interesting and challenging, after about a year, I wanted to put my degree (a Bachelor of Business, majoring in advertising and marketing) to better use, and transferred to a marketing role within the same organisation. Within that role, I was introduced to the world of CRM, in the very early days of CRM. Using a program called Telemagic, I taught myself how to manipulate data, mail merge, create user-friendly interfaces and set up core CRM functionality.
I was then poached by Trading Post to project manage and build the graphical user interface upgrade of their DOS-based call centre CRM, again using Telemagic. This was amidst the fear of Y2K halting non-compliant IT infrastructure around the world. But, after working closely with the sales team at Trading Post, I realised I had a passion for sales. So, for the next few years, I worked in sales and graphic design roles, and didn't have much to do with CRM.
In 2002, I had another career change, and worked for Cerebral Palsy League of Queensland (now CPL) as its State Event Coordinator, where my sales, graphic design and cold calling skills all got a workout. Then in 2006, I moved to Stockland to look after vending, signage and pop-up shops in its shopping centres. I've stayed in this industry for the past 11 years.
So far, I've considered my career to be a gathering of skills, and because of this I think I'm quite adaptable and open to learning new things.

So, when did you first come across Salesforce?
It was four years ago at QIC. I realised our sales process required transformation and we needed a single source of truth, and implementing a new CRM was fundamental to this. At the time, I'd never heard of Salesforce but after going through the due diligence process, it came out on top.
Now, I'm incredibly passionate about what Salesforce can do. One of the advantages is you can customise with clicks not code. This was extremely helpful for me as, while we initially had an implementation partner to customise the build in the platform, everything else I had to work through myself.
What are some of the greatest accomplishments of your Salesforce career to date?
'Just getting it done' has been a strong theme throughout my career, and this definitely came through in the Salesforce implementation. For various reasons, I had a timeline of four months to complete the scoping, design, development, user acceptance, testing and rollout. To complete this in four months was a massive achievement.
For two months during the implementation, our partner sat in our offices working through different iterations, and I was a sponge, learning everything I could from them. It was all completely new to me – I didn't even know what a user case was before this project! But I handcrafted every CRM field, making sure everything had a purpose and that it replicated or improved processes.
The biggest challenge overall was the business transformation required. I'd never been responsible for a project of this size, nor a change management exercise like this. It was a significant learning experience for me and monumental achievement.
I can't say that the first month post-launch was easy – it wasn't. People inherently don't like change. I ran a survey that first week and, upon reading the feedback, I wanted to die – everyone hated it! I worked very hard to turn this sentiment around, via training, communications and demonstrating the features that were going to make the team's job easier. I ran another survey six months on, and the user adoption rate was fantastic. Attitudes have completely shifted – everyone cannot imagine their work day without Salesforce.
How have you found the Salesforce community and Trailhead?
I first attended a Brisbane Women in Tech User Group breakfast in early 2016, and it was an enlightening moment for me. I met a bunch of amazing, supportive women, who were just like me – I could ask questions without feeling like I should already know the answer. All of a sudden, I didn't feel so alone in my struggles.
At the same time, I discovered Trailhead and started interacting with the guided learning, albeit, quite slowly. Then I attended Dreamforce 2016, and it was like 10 million light bulbs came on in my head – it was an incredibly inspiring experience. One of the things I took away was wanting to complete more Trailhead. I wanted to learn more, and get more involved in the community.
In December 2016, I was asked by Emily Hay to co-lead the Brisbane Women in Tech User Group with her. Everything just aligned. I've spoken at Salesforce World Tour twice now, and have really enjoyed my journey so far. I feel a greater sense of belonging. I don't feel like an imposter anymore.
Trailhead has also been fantastic (I'm now an Expeditioner, and working towards reaching the ranks of Ranger). I've learned some JavaScript and Apex coding – not because I necessarily want to do it myself, but because I want to feel comfortable reading it. Trailhead has been beneficial for that.
"And while trailblazing in the workplace is important, I also think trailblazing in the community is just as important. I'm a strong advocate for diversity and equality – not just in the tech industry, but STEM in general."
What does being a Salesforce Trailblazer mean to you?
It means taking chances, being innovative and not being afraid to try things. And while trailblazing in the workplace is important, I also think trailblazing in the community is just as important. I'm a strong advocate for diversity and equality – not just in the tech industry, but STEM in general. The industry needs to be better – it needs to be fair and equal. I'm not afraid to stand up and say that is important to me.
What advice would you give your fellow Trailblazers to help them take the next steps in their Salesforce careers?
Never stop learning, never stop being curious and never accept the status quo. If this is how you're thinking, you can create your own path.
So, what's next for you?
I'm always looking to improve processes in my workplace, get more people enamoured with Salesforce at QIC, and supporting women in technology more broadly. I'll also continue on my learning journey, and being an evangelist for this awesome platform that has brought so much to my life.
Are you blazing your own trail yet? Read more about Trailblazers like Rebecca, and how they've found their paths and changed their worlds, or go one step further and elevate your learning with Trailhead.

Megan Petersen is our Trailhead Community Evangelist. Read more from Megan.