4 ways you can use customer service data to grow your business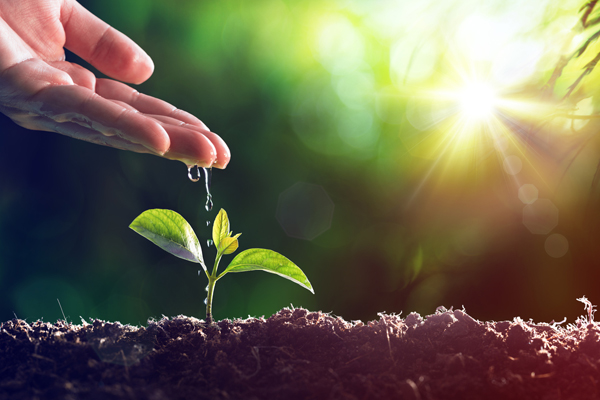 A customer support solution has a wealth of data hidden below the surface – data that can be used to drive virtually every aspect of your business. But, for many, this rich source of information sits largely untapped. Mostly because its vastness can seem overwhelming, but it doesn't have to. Here are four easy, effective ways to use customer service data to grow your business.
1. Easily pinpoint opportunities and critical issues
By tracking the right data through your customer support solution, you can discover new opportunities, such as potential features and upgrades, or identify prospective problems before they happen.
By labelling every incoming case, you can more easily spot new and trending issues. This means you can deal with emerging problems quickly before they escalate. Similarly, you can also track which issues are driving the most support enquiries and which questions take up the most time to handle, allowing you to develop faster and more proactive service solutions.
Your customer service system can also help you determine which issues are more likely to get escalated, allowing you to equip your agents with the best tools to stay one step ahead and solve issues as quickly as possible. You can even monitor which tickets are most likely to get reopened, setting up strategies to prevent this from happening.
2. Stay on top of customer satisfaction
With the cost of acquisition, for many businesses chasing new customers is no longer the priority – instead, it's about maintaining customer satisfaction. Not only can you use your platform to track how customers rate their interactions with your team, you can also determine how customers feel about your products and your company overall.
Your support tool can measure the "health" of individual customer relationships, helping you identify which customers need extra assistance and attention. For instance, a colour-code system that grades customers as green, yellow or red will allow you to quickly see who's happy and who's not. This information will then allow you to support customers proactively and potentially save the ones that are at risk of attrition.

3. Understand workloads and improve service efficiencies
Offering an exceptional customer experience is priority number one in today's competitive marketplace, and your service platform can help you continuously measure and improve this. Start by looking at your average 'first response' times. Even if the service agent doesn't have the complete answer immediately, customers want to know you're listening, so it's valuable to understand how long it takes for a response. For more complicated issues, with longer resolution cycles, customers need to know their requests haven't been dropped.
Another valuable metric to track is the number of replies per ticket. Obviously, you want as few as possible, but knowing which issues take multiple interactions to solve tells you where you need to invest in training or developing additional support information. Overall resolution time is also very important.
Your support system can also help identify patterns of activity, enabling you to staff your team more effectively. For example, if you typically see a large spike in enquiries after a new product release or around the holidays, you'll want to increase staff numbers to be able to offer a seamless customer service experience during these busy times.
Finally, while your support system gives you a treasure chest of information, it's useless if you don't analyse this data. Most customer support tools include preconfigured reporting templates that make it easy to generate reports and share them across your company. Be sure to share regular reports with your support, product management and marketing teams, so they are always privy to the latest customer information. It's also important to highlight key metrics for management on a regular basis.
4. Build customer communities
Customer experience is overtaking either price or product in importance to the purchase decision-making process, and that encompasses both brand experience and support or service experience.
And the customer experience that both consumers and B2B customers want is, increasingly, simple and always-on. So, we're seeing the rise of the customer community.
A customer community not only supports self-service and empowers customers, it deflects service calls while ensuring that no question goes unanswered. It provides an engaging experience, and we're seeing a 22% increase in customer satisfaction as a result. That satisfaction is vital for the customer retention that fuels growth.
We believe communities are the future of customer service. We recently ran a webinar with Community Cloud Specialist Duncan Farquharson and, if you missed it, you can watch the video here.
Are you getting the most out of your customer service function? Download our ebook, Customer Service Roadmap: The 6 Questions You Need to Ask When Scaling Your Customer Service – for Small Businesses, to find out.