A good connected community service approach looks like this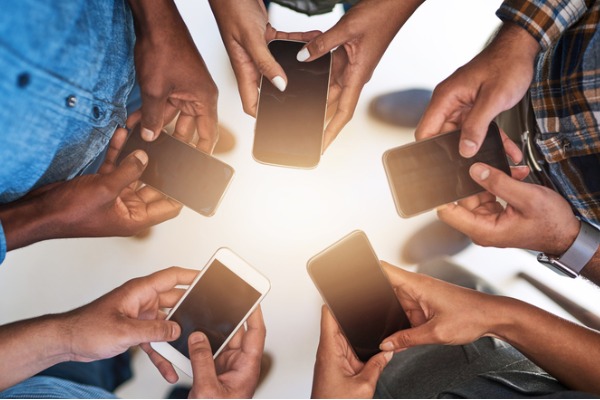 As customer expectations increase, we're seeing mounting pressure on organisations to provide a smarter, faster and more personalised customer experience. In response, many organisations are deploying self-service platforms. But, a reliable and dedicated self-service solution is only part of the answer. Companies need to invest in a connected community that allows for a seamless transition between customer service touchpoints, reducing friction and helping customers find answers fast.
Self-service portals are important but not the magic bullet
Self-service portals are on the rise, with more and more customers wanting the tools to answer their own queries, quickly and on their terms. Organisations are taking notice, creating self-service portals where customers can access knowledge articles or interact with other customers to find answers. The business benefits are indeed plentiful, with reduced support costs and empowered, satisfied customers. But, it's important organisations don't put all their eggs in the self-service basket.
For instance, what happens when a question goes unanswered in the support forum or a customer needs more information than what's contained in your knowledge base? Customers leave your site with a disjointed service experience because these traditional self-service portals are often unassisted touchpoints, disconnected from the help desk.
Gartner estimates that one-third of all service requests still require help through assisted touchpoints, such as web chat or call centres. This means businesses without an omnichannel service experience risk damaging their brand's reputation and the customer experience falling short.

A 360-degree view of the customer is critical
A good self-service portal must have the ability to escalate cases to an assisted touchpoint. This is commonly done by a combination of:
Allowing customers to create service cases.
Giving service agents the ability to create or respond to cases in the feed.
Escalating cases automatically if a question goes unanswered.
It is this transition between unassisted to assisted service channels where businesses often falter. To deliver an exceptional experience, having a 360-degree view of the customer is critical at this juncture. Being able to access comprehensive and complete customer information empowers agents to pick up the conversation without having to get the customer to re-explain their purchase history and service experience to date.
AVG sets the bar with a connected community
AVG, a leading online security provider, has created an exceptional customer experience. Its service community makes it easy for consumers, business customers and partners to choose the path that's right for them. That could be self-serving through hundreds of knowledge articles and videos, posting a question for other members and 'Community Gurus' to answer, contacting support via live chat or logging a case.
Given members log in to the community using their Facebook or AVG MyAccount credentials, the registration process is seamless. Agents also have an immediate 360-degree consolidated view of the customer and all previous interactions through phone, email, Live Agent, community discussions or social media.
"Supporting millions of customers is quite demanding," says Daniel Urminský, Director of ICT for Sales, Marketing and Service at AVG. "We are able to provide support successfully while maintaining a relatively small customer care team."
Since launch, the AVG support community has brought in more than 11 million unique logins, raised Net Promoter Scores from 50 to a record-high 70, and helped the company exceed its self-service goals by 25%.
"I think it really goes to show that when you have all the pieces lined up – when you have an attractive site, good quality search, good quality articles and you're able to guide the customer quite easily through the service process – it works phenomenally well," says Jas Dhaliwal, AVG's Social Care Director.
Explore the benefits of a customer community, best practices and use cases in the Customer Community 101 ebook. You can also watch the video from the recent Customer Community - The Future of Customer Servic webinar.