Financial services: Digital disruption creates digital opportunity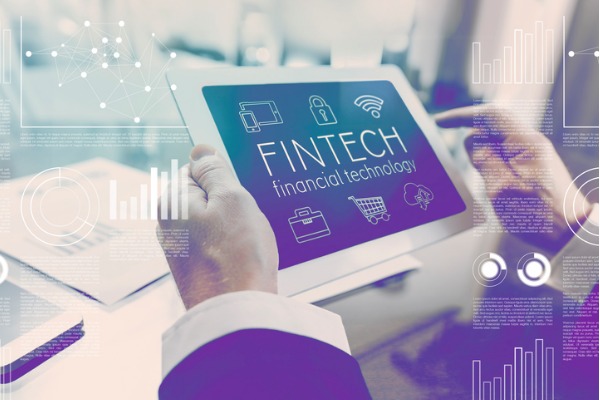 As digital technologies continue to trigger disruption across all industries, financial services is not immune. The way people save, pay, borrow and invest is being upended by a new set of customer expectations, along with innovative fintech startups setting the bar on customer experience.
But, the flip side of digital disruption is digital opportunity.
Financial services feels the swell of disruption
What's happening in Australia and New Zealand in the financial services space is not that dissimilar from what's happening around the world. That is, customers have developed a whole new set of expectations in their business dealings. They want a more personalised, proactive experience, across whatever channel they prefer. They expect an Amazon and Uber-like experience as the norm.
This shift in customer expectations has turned the financial services industry on its head. It's led to a huge uptick in nontraditional competitors, particularly fintech start-ups, stepping in to provide the service that customers want. In the process, this new competitor set is fundamentally changing the way financial services is going to be delivered into the future.
The demand is definitely there for a better customer experience. According to a recent EY report, Australia ranks fifth in the world for fintech adoption, with one in three digital consumers using fintech technologies already. While Goldman Sachs found that a third of digital-native millennials say they won't need a traditional bank by 2020, and they're not afraid to switch providers.

Relationships are stronger, thanks to technology
We all know that financial services is powered by relationships, and success is determined by the strength of those relationships. What we're seeing more and more of is technology fuelling the customer relationship. It's being used to deliver a level of personalisation throughout the entire customer journey, removing the reliance on one-off face-to-face interactions, which were once the only way to add a layer of personalisation.
Technologies, like artificial intelligence (AI), are empowering agents to provide relevant information to their customers, when it's most appropriate in the customer journey. This could be reaching out to the customer before they're aware of an issue (like an overdraft) or telling the customer it's time to refinance because rates have dropped.
It's about moving from defence to offence, predicting what your customers need, before they need it, and demonstrating how well you know them. This is where real customer loyalty can be won, and it's being made possible with AI.
As it stands, the banks and insurance organisations possess an unfair advantage. They're sitting on a treasure chest of customer data that enables them to deliver this personalised and proactive customer experience. Providing they play their cards right, they can come out ahead. It will just require new ways of thinking.
But, this advantage has an expiry. Inevitably the customer will become more comfortable with giving their money to a fintech, particularly if they're going to get a better customer experience out of it.
A modern CRM is the foundation
Achieving this utopian customer experience is only possible if the organisation has a single view of the customer, in one CRM platform. This means a financial services professional can see everything about that customer – a complete historical and real-time record of finances, financial goals and customer touch points. They can't be swivel-chairing between 15 different CRM systems, manually trying to collate that data.
Just as important is providing this 360 view to the customer itself, giving them a complete view of their finances across the financial ecosystem. This could be a mortage with one bank and a savings account with another. Not enough emphasis is placed on achieving this, but if the industry is serious about true customer-centricity it's fundamental.
Valiant Finance is one fintech upending the market
When small business owners require an injection of capital, it can be a confusing and time-consuming exercise to find the right loan. They also often lack the financial expertise to make the best decision.
Recognising this struggle, Valiant Finance has created a service to help, leveraging the power of technology to do so. Valiant Finance is an online business loan marketplace that brings together more than 100 loan products from 60 different lenders in an easy-to-use interface. With unprecedented transparency, the Sydney-based startup then uses an intelligent loan matching algorithm to help small business owners easily find the right loan for them, and quickly get back to running their business.
By putting the priority on helping customers over selling to them, Valiant Finance has completely removed the friction from obtaining a small business loan, and developed an army of loyal customers in the process.
The financial services industry is on the brink of the largest digital evolution yet. Find out more in The Future of Wealth Management is Digital ebook.