Introducing Salesforce Essentials, Bringing the World's #1 CRM Platform to Every Small Business Trailblazer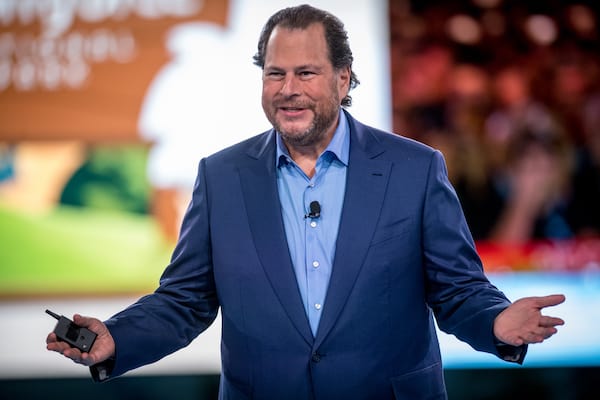 This week at Dreamforce, we're excited to announce the launch of Salesforce Essentials – a new product designed specifically for small businesses, empowering you to drive innovation, grow your business, advance your career and become a Trailblazer.
Developing deeper, more personalised connections with customers is vital to small business growth, and technology is critical in achieving this. But, for most small businesses, with limited time and resources, the path towards this goal is difficult to navigate.
According to a recent Deloitte Access Economics report, among small business leaders in Australia and New Zealand, 70% are personally responsible for digital decisions and only 17% have a specialised IT manager to rely on. This makes it difficult to implement new technologies. While most small business owners understand technology can make their lives easier and businesses run more efficiently, they often default to managing their data manually in spreadsheets and email. Yet, such practices use up valuable time that could be spent finding, winning and keeping more customers.
Introducing Salesforce Essentials
From today, Salesforce Essentials will make it possible for every small business to tap into the power of the Salesforce Customer Success Platform, providing access to sales and customer service apps that are easy to use, setup and maintain.
Plus, every four months, Salesforce adds new functionality to its platform. So small businesses don't have to spend additional time and resources keeping up with the latest breakthroughs in technology. This means you can focus on what matters most – your customers.
A closer look at Sales Cloud Lightning Essentials
Part of the Small Business Essentials package includes Sales Cloud Lightning Essentials, which enables small sales teams to start instantly, work smarter, sell faster and effortlessly scale as you grow.
With Sales Cloud Lightning Essentials, small businesses can:
Learn easily with Trailhead – Salesforce's interactive, online learning environment is free and seamlessly integrated into Sales Cloud Lightning Essentials. Trailhead will guide you through a fun and easy setup, ensuring you get the technology up and running in minutes, with the knowledge and resources you need to be successful on-hand 24/7. Plus, you can also use Trailhead to learn about broader business topics, such as how to foster innovation.
Sell smarter with Einstein artificial intelligence (AI) built in – Sales Cloud Lightning Essentials is infused with Einstein – a layer of AI capabilities embedded across the Salesforce platform. This is empowering small businesses to automate basic sales activities and work smarter. Einstein Activity Capture automatically keeps customer records up-to-date – without any tedious data entry – by connecting a user's email and calendar. As a result, you can save time, close business deals faster and identify new opportunities.
Sell faster with Lightning and the Salesforce App – built on the Salesforce Lightning framework, Sales Cloud Lightning Essentials has a consumer-like experience optimised for any device. Relevant information is surfaced on each screen to streamline processes and make workflows more intuitive. With the Salesforce App, small businesses can manage leads, contacts, accounts and opportunities right from their phone. As a result, small business users can sell faster and be more productive from any device.
Scale as you grow with a complete platform – scalability is critical for future business success and important criteria when evaluating new technology. Because Sales Cloud Lightning Essentials is built on the world's #1 CRM platform, small businesses don't have to worry about outgrowing their CRM – you can upgrade quickly and easily, when you need to. In addition, customers can use the AppExchange to access an ecosystem of business apps that seamlessly integrate with Salesforce, extending the platform to every department and every industry. Visit the Small Business Hub on the AppExchange to view apps that are available now with Sales Cloud Lightning Essentials.
And as part of the strategic partnership with Google we announced earlier this week, Salesforce Essentials customers will get three months of G Suite by Google Cloud at no cost. With Salesforce Essentials and G Suite, small businesses can connect their email, calendar, and more to save time, organise their workload and build richer communications.
What SMBs have to say about Salesforce Essentials
At Salesforce, we rely on feedback from our community of global Trailblazers to help us deliver the right products and services. Here's just some of the things small businesses had to say when taking Salesforce Essentials for a test-drive:
"We have a small team and need technology that is intuitive and ready to go out-of-the-box," said Averie Connell, Strategic Partnerships Manager at ILSC GlobalFoundations. "The look and feel of Essentials is friendly and approachable, the setup is easy to navigate and it includes robust reporting. This is Salesforce's best product yet."
"Small businesses, especially those new to CRM, need simplicity and guidance," said Brent Leary, SMB analyst at CRM Essentials. "Salesforce Essentials has an approachable interface, and Trailhead offers the guidance small businesses need to develop quicker leads and see results faster."
Learn more about Salesforce Essentials. Download our ebook, watch the demo or try Salesforce Essentials. Alternatively, watch the Small Business Essentials Dreamforce Keynote: Gear Up for Growth via Salesforce Live.