Why your learning journey never ends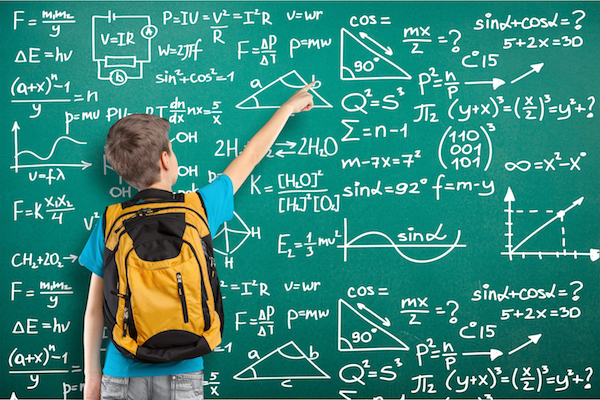 Students, both young and old, back at school in recent weeks are part of a new cohort where learning, unlearning and relearning is a lifelong journey.
Education, both formal and informal, is increasingly becoming more regular and even bite-sized as the need to learn new skills accelerates to keep pace with The Fourth Industrial Revolution.
There's huge opportunities for those who can unlock the right skills. A recent report from IDC predicted Artificial Intelligence (AI) could unleash unprecedented levels of workplace productivity, boost global revenues by USD $121 billion over the next five years and generate more jobs than it will replace. Meanwhile, The McKinsey Global Institute has predicted 75 to 375 million workers worldwide may need to switch careers by 2030.
Trailhead and the future of learning
Companies like Salesforce, have an important job in supporting lifelong learning. That's why we have Trailhead, an interactive learning path through the basic building blocks of the Salesforce Platform. It's the fun, easy and free new way to learn the skills that employers need; anyone can go from zero to certified with self paced learning modules.

Since launching, Trailblazers including Salesforce customers, partners and developers have earned more than two million badges and completed one million challenges on Trailhead. With Trailhead, Salesforce is democratising education and access to skills needed by workers to access the jobs of today and tomorrow.
Partnering to support Australians in the future workplace
Recently we made our submission to the Senate Select Committee on the Future of Work and Workers focused on the role of the the technology industry in supporting government, other businesses, students and workers through this period of change.

Our recommendations to the committee include:
Establishment of an Advisory Council on the Future of Work, with representatives from business and government, with input being sought from companies investing in new technologies such as AI.

National program on workforce development with private sector and employee groups, the Australian Government should consider partnering with private sector organisations that already provide workforce development opportunities. This could also include employee organisations such as unions. The ability to scale existing programs, across multiple technology platforms to a national audience will enable additional opportunities for workers to attain more skills.

Education, examining different education methods that help students not just learn but relearn.

Expanding Futures Lab sessions with government organisations as part of a private-public collaboration, lab sessions introduce scenario planning on what the workplace would look like in the future and what is required.

Shifting cultural mindset, creating an environment where there is an acceptance that there is an element of uncertainty to the future of work and being able to adapt.
You can read our full submission here.
No matter where you are on your education journey, those who are ready to learn, and relearn will find countless new opportunities ahead. It's our job to make sure we provide the support and advice for workers — regardless of the level of their journey they're on — to light the path to a lifetime of productive and fulfilling work.