Meerkat & Periscope: Colonizing the Live Streaming Market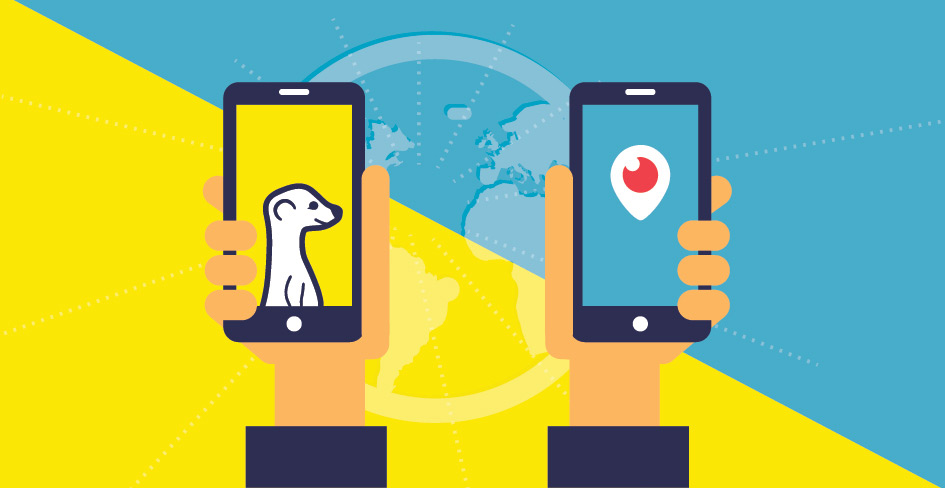 Live streaming technology isn't new, but in the last few months we've been introduced to two new players in the live streaming market. Meerkat and Periscope both allow users to share live-streamed video, and both received a ton of hype when they launched. Combined, these apps have seen more than 580,000 posts, 190,000 users, and 5 billion impressions. Beyond their similarities, these apps have some notable differences; for instance, Meerkat lacks the browsing capability for live streams that Periscope has, and it's easier to save videos on Periscope.
Despite their different features, both of these apps are great tools to add to your business's social media arsenal. You can live stream news about your company, such as future event details or product launches. You can also host Q&As, feature product demonstrations, and run flash sales. Take Red Bull, which live streamed a behind-the-scenes view from its half pipe competition, and Adidas, which broadcasted soccer player James Rodriguez signing a contract extension with the sportswear company.
Since both apps are relatively new, it's not yet clear which network is best for specific types of brands. But we do know brands big and small are giving live streaming a shot. Read on to learn how to use both Periscope and Meerkat and more ways to incorporate them into your marketing strategy.


Share "Meerkat & Periscope: Colonizing the Live Streaming Market" On Your Site