5 Ways To Rethink Goal-Setting For Sales Teams In 2016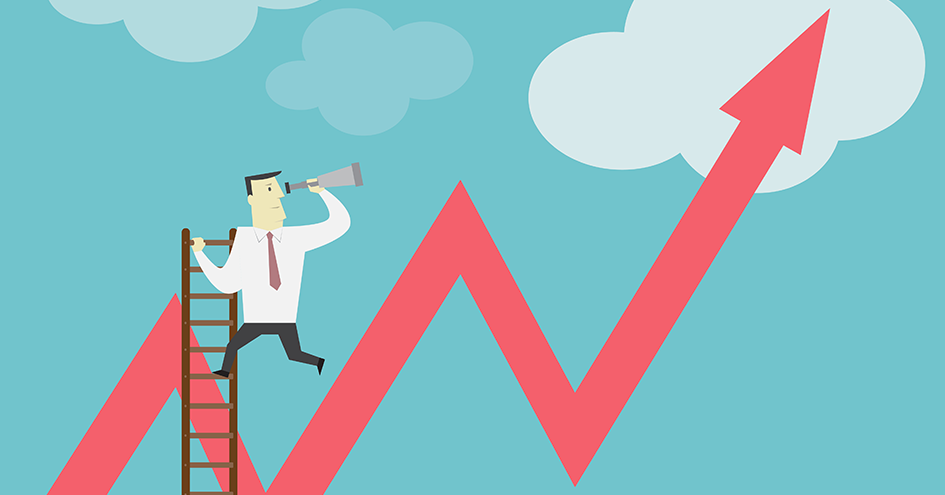 Most of us are familiar with the "carrot and stick" concept of motivating people with something they might like, but Sandra Butler has taken it to a whole new level.
A self-described "goals coach" for direct sales leaders and their teams based in Ottawa, Butler recently blogged about the various ways incentives can be used as part helping staff to do their absolute best. Although she says there are different ways to use incentives for a new hire, an under-performing team member or one poised for promotion, there's also an art in choosing a prize that will keep them engaged:
"One of the best incentives I ever ran was the chance to win three hours of housecleaning service," Butler said. "First, I asked them to listen in on specific training calls (I wanted to make sure they were listening to recruiting and building team calls) and then I asked them to email me their key takeaways."
Free housecleaning might be particularly helpful as we approach the new year, when tidying up after the holidays feels like even more of a chore than usual. Along with the incentives, of course, sales leaders need to set the right goals. Here's a handful that could help you and your team:
Think Across Timelines And Stay Flexible
The coming of a new year may make it seem like sales teams should be given goals for all of 2016, but it doesn't have to work that way. In fact, sales training consultant John Doerr has outlined six different steps that include setting an annual goal but also sub-goals that can be reviewed quarterly, monthly and even every day. The key, he said, is focusing on what's needed for the organization rather than scouring for an approach that would fit any sales team or company.
"Sometimes when we're working with salespeople to craft their goals and actions they get hung up on having 'the right template' or detailed tracking mechanism, and since they don't have it, they don't even get started," he said. "Don't fret too much about the tracking sheet, but do concentrate on taking a step toward your goal every day."
Make Goals As Visible As Your CRM Data
The most successful companies use CRM because it puts the essential information in one place where everyone has access to it. Writing on Success.com, Sales Coaching Institute CEO Doug Dvorak says a similar tactic is necessary with information about goals. In other words, they should not only be written down but displayed in a way that makes goal-setting and achievement wedded to the corporate culture.
"Create easy to see goal boards that have individual and team goals highlighted on them so that setting and reaching goals becomes an important part of your everyday efforts," Dvorak writes. "There should be an emphasis placed on the greater good of the company, so some feelings of teamwork and togetherness start to form."
Make Goal-Setting Collaborative—And Fun
Working in sales often means hitting a number, but the goal-setting process should go well beyond that. The best sales leaders tie goals into the personal development plans of their teams and encourage them to picture their short- and long-term success. In fact, a consulting firm based in the Greater Toronto Area called Creating Inspiration hosts goal-setting "parties" complete with vision boards and visualization habits reps can use every day to reach their target. The same concept could be done even within larger organizations, perhaps as part of celebrating some team victories as we come towards the end of 2015.
Think Forward, But Work Backwards
Goal-setting is about laying out the journey your sales team needs to take, whether it's growing the overall volume of customers or increasing market share in a particular sector, product or service area. It may be hard to imagine that future, but sales training consultant Amy O'Connor says it's a critical part of the process.
"Begin with the end in mind – then build the strategy to get you there," O'Connor writes on the Jeff Shore blog, offering three great questions to consider:
If my sales team performs the right behaviours, is the goal achievable?
Do I, as the sales manager, understand what are the "right" behaviours and do I coach, train and support the team to those behaviours?
Are other parts of the company in strategic alignment with my sales team to achieve the goal?
Consider The Tools That Align With The Goals
Sales people often have a lot of innate, people-oriented skills, but that isn't the only thing they will need if they want to remain successful in 2016. As customers and prospects increasingly work on mobile devices and use cloud-based services, now is the time to investigate the way similar tools could be part of the strategy to execute on your team's goals. This could include CRM, of course, but also marketing automation, the use of video and analytics to get more insight from data.
Next year is going to be here a lot sooner than you think. Your first goal should be getting a head start on thinking through where you want your sales team to be when it does.
Find out more about how high-performing sales teams are staying ahead of the curve with Salesforce's free eBook: