The Top Daily Habits Outstanding Salespeople Have in Common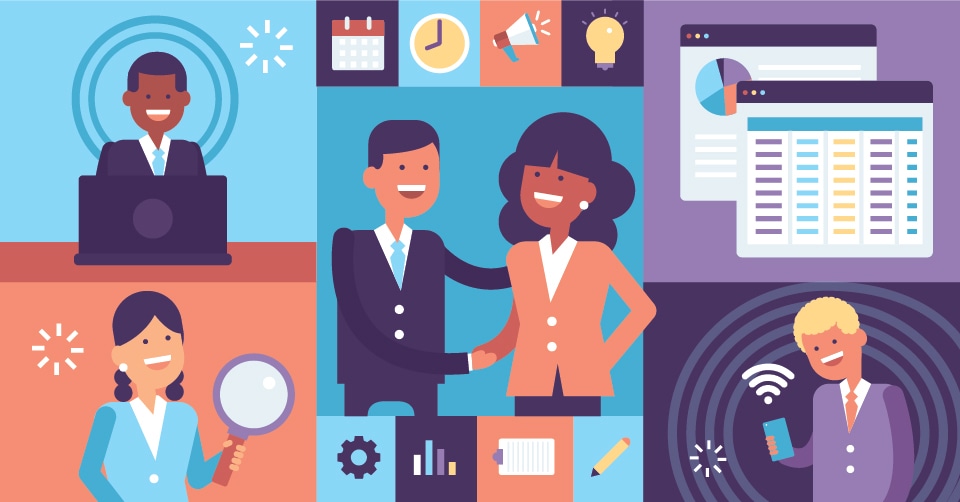 There's no perfect personality for sales, but there are a number of traits that can make a salesperson more successful. Hustle and the desire to build relationships keep them at the top of their game, while their comfort level with social media helps them perform research and improve their funnel. They're also resilient, persistent, and ready to embrace the latest technology.
These traits help salespeople form solid relationships with their prospects and customers. Because they're willing to ask questions and work hard to know their contacts, they know what they can offer to help their customers reach their goals. Outstanding salespeople take responsibility for their actions and are passionate about what they do—and earn customers' trust in the process.
Salespeople are fueled by their habits. For example, 70 per cent work out every day; they also eat breakfast, and start their workdays early. They focus on building their relationships with prospects and customers through multiple forms of communication, but also focus on their coworkers and have lunch with them. Coaching fellow salespeople is another priority. The infographic below goes into more detail and shows what a typical day in the life of a successful salesperson may look like.



Share "The Top Daily Habits Outstanding Salespeople Have in Common" On Your Site