Why Canadian Companies Choose Salesforce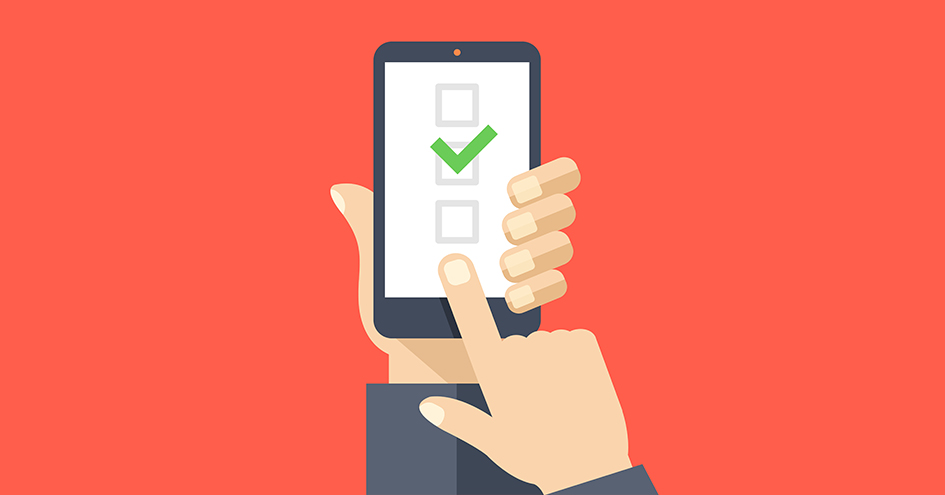 The meteoric rise of Salesforce is a testament to the company's ability to build a powerful suite of sales, marketing, and customer service solutions that clients can use to grow their businesses. With its software, Salesforce has been able to acquire and retain some of the world's top CRM clients. Founded in 1999, Salesforce produces the world's number one CRM platform, which has helped more than 150,000 small businesses and large enterprises improve and optimize the customer journey.
Its market leader status is one of many reasons why Canadian companies choose Salesforce.

Salesforce is the CRM of choice for top companies
For the company's 2016 fiscal year, Salesforce reported $6.67 billion USD in revenue, and that same year, in Canada, it was honored as a top 100 employer in the country. Additionally, Forbes named Salesforce one of the World's Most Innovative Companies for the sixth year in a row.
Awards and revenue milestones aside, the impact on client success is largely why Salesforce is the preferred customer relationship management (CRM) solution for businesses of all sizes. Research from the 2015 Salesforce Customer Relationship Survey, which tallied responses from over 4,600 customers, found that the Salesforce customer success platform, on average, helped companies achieve:
A 44 per cent uplift in sales productivity
A 37 per cent win rate improvement
A 37 per cent growth in sales
A 43 per cent boost to lead conversions
A 48 per cent increase in sales accuracy
At a macro level, Salesforce has had a huge impact on the way companies grow. On a micro level, its cloud computing technology has changed the way businesses manage their sales, marketing, and customer relationship initiatives. And that's abundantly clear when you look at how Salesforce's cloud technology has benefitted businesses like ALDO and Sun Life Financial.
When ALDO, a leading fashion footwear and accessory brand, began using Salesforce, its goal was "to gain better insight into its customers' preferences in order to be able to serve them better."
"This increase in customer knowledge helps ALDO better anticipate the customers' needs and expectations and select the best channels to engage with them more effectively. For example, customer service agents use Service Cloud to quickly access customer data, find answers, and respond to issues faster. With Salesforce Marketing Cloud, ALDO can participate in conversations about its brand on social networks. Salesforce now allows ALDO to have a 360-degree vision of its customers."
At Sun Life Financial, a life insurance and investment management company, the adoption of Salesforce has transformed the way Sun Life's employees interact with customers and is expected to have a huge influence on future sales growth. Sun Life's client case study reveals that "Salesforce solutions are expected to boost revenue growth in Sun Life's Individual Insurance and Investments business unit by up to 10 per cent over the next three years."
The business consistently stays ahead of the innovation curve
Earlier this year, Salesforce's Chief Value Officer Robert DeSisto wrote a blog post that explained why thousands of companies depend on Salesforce as their dedicated CRM solution: "It's the value."
And one of DeSisto's supporting arguments was that customers select Salesforce because they can rely on the company's Marketing Cloud, Sales Cloud, and Service Cloud solutions to scale with them as they grow and as the industry landscape evolves. Here's how DeSisto paraphrases customers' motivations: "I am buying Salesforce not just for what they can deliver for me today, but for what they will deliver for me three years from now."
Salesforce has a long history of building and integrating new technologies into its platform, as well as improving existing tools to give clients a competitive advantage. And because it knew that customers needed a powerful method to create a fully complete suite of tools to meet their needs, Salesforce developed AppExchange.
Salesforce hosts the perfect sales technology environment
With the launch of AppExchange, Salesforce introduced what would become the leading business app store, with roughly 3,000 listed apps used by the world's biggest companies and more than 3.5 million downloads.
Best of all? Each of these apps integrates with Salesforce.
Sophisticated sales organizations use Salesforce because its comprehensive CRM software and marketing automation tools work well with complementary programs developed by thousands of other brands. In essence, Salesforce has created the perfect software foundation for customer success, and it uses the AppExchange to turn its existing tools into a platform that customers can build on and customize to meet their unique needs.
It cultivates a brand users can stand behind
When CEO Marc Benioff founded Salesforce, he envisioned a business that would have both an economic and a social impact on the world. He aimed to build a product that enables brands to connect with their customers in a new way, with a business philosophy that dedicated money, product, and time to noteworthy causes.
In an interview with Business Insider, Benioff explained, "I believe that for business, which is where I can speak, we have to shift from shareholder maximization to stakeholder maximization. And when we only focus on our shareholders, that's when it becomes very limiting and that's when we can draw fire from other stakeholders."
He adds, "It's not so unusual for me to have a week of meetings that includes not only my employees, not only my customers, not only media, but could also include principals of local K-12 schools, it could include non-governmental organizations or nonprofit organizations, or members of the community. I have many different stakeholders that I have to answer to."
And with that sentiment, Benioff has cultivated a brand that values charity and selflessness. He maintains, "I view that as a critical part of my business. That's why when I started Salesforce, on day one, we put one per cent of our equity, one per cent of our product, and one per cent of our time into Salesforce.org."
Furthermore, Benioff is also adamant about supporting social causes such as LGBTQ rights and closing the gender pay gap. With leadership that thinks beyond personal and shareholder interests, it is clear why Salesforce is the premier—and preferred—provider of CRM solutions for business teams of all sizes.

Share "Why Canadian Companies Choose Salesforce" On Your Site