Salesforce solutions for communications gives customers, reps, agents, and retailers clear, fast, easy access to all the information they need. So customers enjoy a more cohesive, personalized experience at every step.
Customer service isn't about bandwidth, it's about personal connections. Salesforce transforms customer care, using collaborative systems to help reps know each individual customer better.
Companies use Salesforce social and mobile cloud solutions to make sure customers always get connected to the right person, with the information needed to help. So every call is personal, positive, and productive.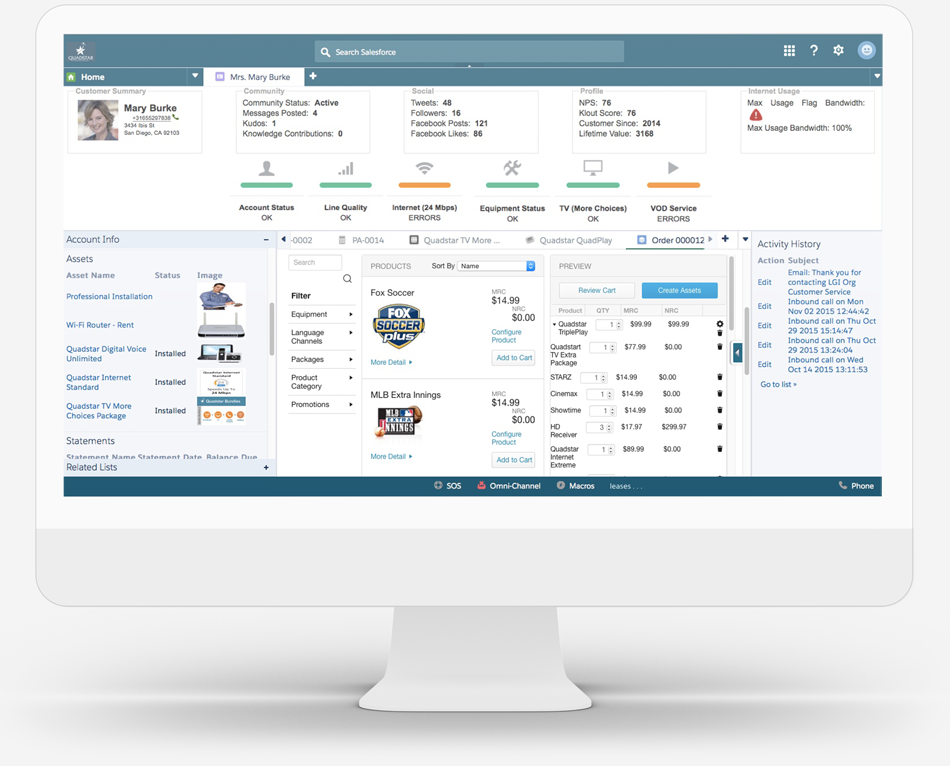 "Salesforce really helps connect all the different parts of our organization and provide a single view of our customer."
68%
SAY A SEAMLESS EXPERIENCE ACROSS ALL CHANNELS IS IMPORTANT *
61%
SUBSCRIBE TO VIDEO STREAMING OUTSIDE OF THEIR SERVICE PROVIDER *
71%
USE THEIR SERVICE PROVIDER'S MOBILE APP TO VIEW THEIR BILL *
* See more in our "Connected Subscriber" report.
Contact us to learn more about Salesforce solutions for Communications, and start taking full advantage of social, mobile, cloud, and analytics as you transform your business.