10 Great Cloud Apps and Services for Small Business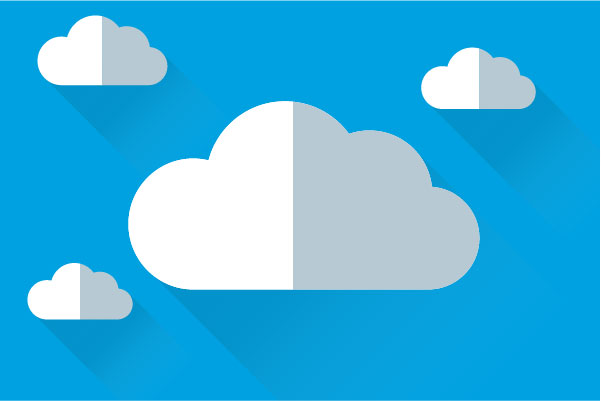 There's so much business tech out there it can be hard to know where to find the good stuff.
Cloud computing has been responsible for a new breed of agile business tools that let you replace on-premise hardware with an internet connection and a few monthly subscriptions. These cloud-based apps are revolutionising the way SMEs do business.
There are Software as a Service (SaaS) tools for everything from small business accounting and HR to email marketing and document storage. And they bring loads of extra benefits, including better collaboration, automatic updates and pay-as-you-go pricing models. Integrate them with your CRM system for extra power where you need it.
So where do you begin? If you don't know your SaaS from your elbow, here are a few cloud computing apps we recommend you get started.
10 Great Cloud Apps For SMEs
1. MozyPro
MozyPro is an online service that lets you schedule daily, weekly or monthly backups to the cloud. As an SME, you get the confidence you'll be able to recover from a data loss disaster, without the need to invest in your own backup infrastructure and skills.
2. Salesforce Pardot Marketing Automation
Want to save your sales and marketing teams time? Salesforce Pardot offers SMEs the chance to automate lead tracking, nurturing and scoring – while helping both business functions unite to drive revenue and efficiency.
3. Box
Box.com is like your old My Documents desktop folder except it lives online and you can access it from all your gadgets and devices. Drag and drop the files you want to access on the move so you never have to worry about forgetting your USB stick or finding that email attachment. It's great for collaboration too, and everyone in your team can share and update documents in Salesforce.
4. Fairsail HR Management System
SMEs need an HR solution that's a great fit for their business today – but has the power to support growth at the drop of a hat. Fairsail provides a comprehensive system for global mid-size businesses, boosting HR productivity, increasing workforce visibility and delivering great experiences. Fairsail is to HR what Salesforce is to CRM - their words, not ours!
5. Quickbooks
Quickbooks has an online accounting service that can help with all your accounting needs, including monitoring cash flow, creating VAT returns, setting budgets and creating business reports. Though it started as a desktop program, it now offers its SME-focused accounting functionality from anywhere in the world.
Take your CRM on the road with the Salesforce1 Mobile App. Use it to plan your day in the field and keep track of all sales opportunities from your mobile device. Install mobile-ready apps from the Salesforce AppExchange – or even customize your own. View service case detail and report dashboards. Share and edit files for easy collaboration with your team – do everything you need to do to close a deal, but on mobile.
7. Evernote
Evernote is the place to store and make sense of all the notes that would otherwise clutter your desk on post-its or on the back of envelopes. It can even scan images for words, so you can upload a picture of a whiteboard full of handwritten notes and find it later using text search.
8. GetFeedback
Customer service is a key battleground for the modern SME – and one where they frequently win victory over the bigger players. GetFeedback is built to help you crate online surveys that display how you want them too, whatever device customers take them on.
9. Geopointe
As your sales teams grow, so does the challenge of effectively managing territories and routing. Geopointe makes it easy, putting your data on the map, and smarter planning and processes on the table.
Struggling to find the app your SME desperately needs? Consider building your own. These days, the tools to do so are readily available – our App Cloud offers a one-stop shop for building, running, managing, and optimizing the apps your SME's been trying to survive without.
One app doesn't fit all
If you're an SME, we think it's worth checking out all of the apps above. But this list is far from exhaustive. Every business is different, and there are plenty of other great cloud applications out there to match your organisation's needs.
Take a look at the Salesforce AppExchange for more great SaaS apps designed for small and medium sized businesses. Or if you're keen to find out how your small business can have an even bigger impact in your industry, download this e-book packed full of tips.