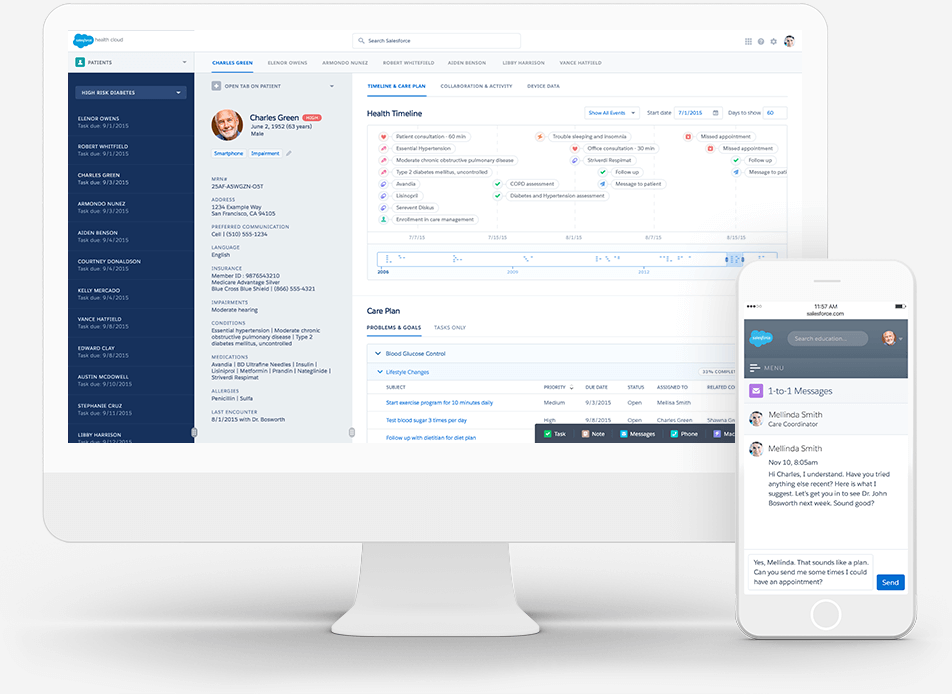 Benefit from a deep understanding of each individual's profile including demographics, communications, clinical and non-clinical data, and even pertinent information from your EHR, membership and claims systems, medical devices, and wearables — all in one central location.
Empower patients and members to access and track progress towards their health goals and care plans. Connect in real time and quickly address any questions from family members and the patients or members themselves. And do it all from any device.
Monitor cases and prioritize tasks based on immediate needs and level of importance. Segment populations by condition, demographics, or risk. And collaborate across the entire care network while setting reminders for patient or member follow-up.
Earn the trust of patients with access to the right information at the right time. Health Cloud enables you to unlock EHR systems and incorporate apps in a secure, flexible platform — transforming your system of record into a system of engagement.
Learn how healthcare and life sciences companies can leverage Health Cloud and Salesforce Shield for compliance, governance, and PHI data protection.