Take the Easy Route: 6 Ways Service Cloud Helps You Help Your Customers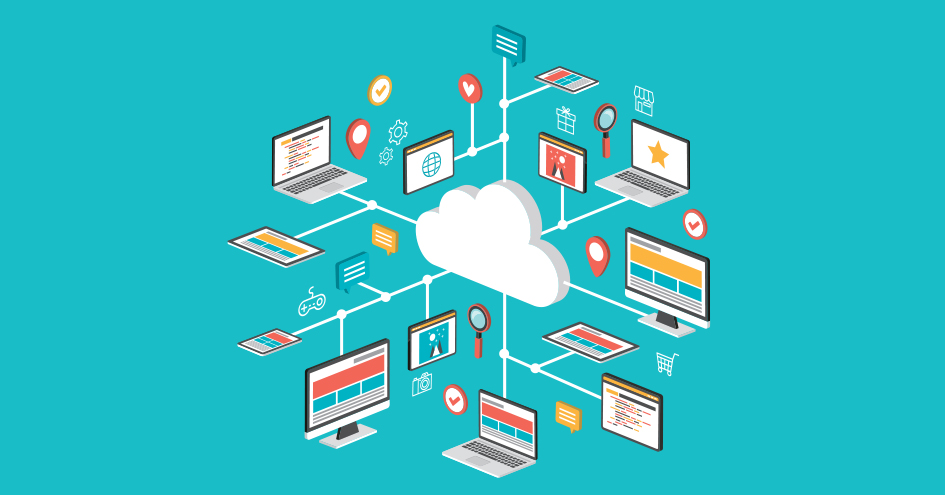 The days of waiting on hold when you have a service issue are coming to an end. Customers no longer have to explain a problem over and over to each new rep, and agents are expected to resolve issues on the spot. While this is great news for customers, it's a challenge for businesses: The changes in service technology have raised customers' expectations, and efficiency of service has become a key factor in overall customer satisfaction.
Service Cloud by Salesforce turns your contact center into an engagement center. It gives your agents the tools they need to provide world-class service across a range of devices. Here are six ways Service Cloud makes life easier for your customers, your service team, and your business in general.

Close Cases Faster
The Lightning Service Console is all about speed and efficiency. From the moment a case is created, the console puts all relevant customer info in front of the agent handling the case. In fact, the system operates in order to save time — down to the second — with predictive text and macros for FAQs and follow-up options.
Boost Efficiency and Reduce Friction
There are many ways to quantify customer service and break down the customer's experience into metrics and data points. But there's only one metric that makes it to the boardroom: customer satisfaction. On average, customers who use Service Cloud report 45 per cent higher satisfaction, and it's been the leader in the Gartner Magic Quadrant for customer engagement six years running.
What's driving these numbers isn't how fast agents respond (although Service Cloud is fast) or even that they solve a problem (even though it's a powerful problem-solving tool). It turns out that the primary cause of customer dissatisfaction and disloyalty is the amount of effort it takes to solve a service inquiry. With this in mind, ease of use is embedded in the Service Cloud platform.
Provide Smarter Self Service
Self-service, which is the option of allowing customers to find answers and solutions to their customer service inquiries without interacting with an agent, has major advantages. It decreases case volume and increases customer action and engagement. Customers with basic questions can find answers quickly on their own, which frees agents to focus on more complex cases. Social features like forums and knowledge bases give valuable insight into community trends and customer behaviour.
Personalize Customer Care
One of the truths of the internet is that no one has to do anything they don't want to do. Convenience is no longer a plus: It's a must.
Service Cloud allows customers to connect with your team on their mobile devices. The platform is enabled with two-way audio and video, if that's how the customer would prefer to engage, and the app runs without interrupting your customer's web browsing. Your customer service agents can help your customers without disrupting their day. Furthermore, with the integration of Amazon Connect with Service Cloud Einstein,
"Companies will be able to easily set up and manage a customer contact center in minutes and then fully connect it to service case histories and CRM data across sales, commerce, marketing and more. Now every service employee will get smarter and have access to the insights needed to resolve any service issue quickly and efficiently to deliver a connected, personalized customer experience."
That's effortless service.
Get to Know Your Customers on a New Level
The console puts everything an agent needs to know right in front of him or her. It provides previous cases, past purchases, and context for the current case, which reduces instances of the inconvenience of customers being forced to explain their case to each new representative.
All of this is integrated with social media platforms, your chosen key performance indicators (KPIs), and team channels to keep managers, sales teams, and service representatives on the same page. Additionally, agents can use this information to create articles for your company's public-facing knowledge base in order to help future customers with similar queries.
Deliver Support Everywhere and Dispatch Help in Real Time
By embedding service in a mobile app, you'll be doing better than the 90 per cent of apps that have inadequate service options.
Service Cloud not only connects your agents with customers, but with the entire workforce. From the platform you can dispatch field service technicians in real time, and those technicians will receive all relevant background information instantly — before they reach the job site. An algorithm makes accurate time recommendations based on existing field schedules, travel times between tasks, and other considerations, and assigns work to the right field technician based on skills and availability.
Dispatchers can also access a Gantt chart and map view to monitor field work. This system scales for organizations from three to 30,000 or more employees.
Service Cloud delivers solutions for the realities of customer service in the digital age. It is proactive — rather than reactive — so your team can focus on delivering unequaled service rather than putting out fires all day. These features would have been unattainable for even the largest organizations just a few years ago. Now, Salesforce has embedded them in a powerful tool that delivers results at any scale.
For more ways to enhance your customers' experience with your customer service, check out our eBook: "5 Ways to Make Service Easy for Today's Customers."

Share "Take the Easy Route: 6 Ways Service Cloud Helps You Help Your Customers" On Your Site