Deliver more intelligent, personalized customer service with Service Cloud Einstein.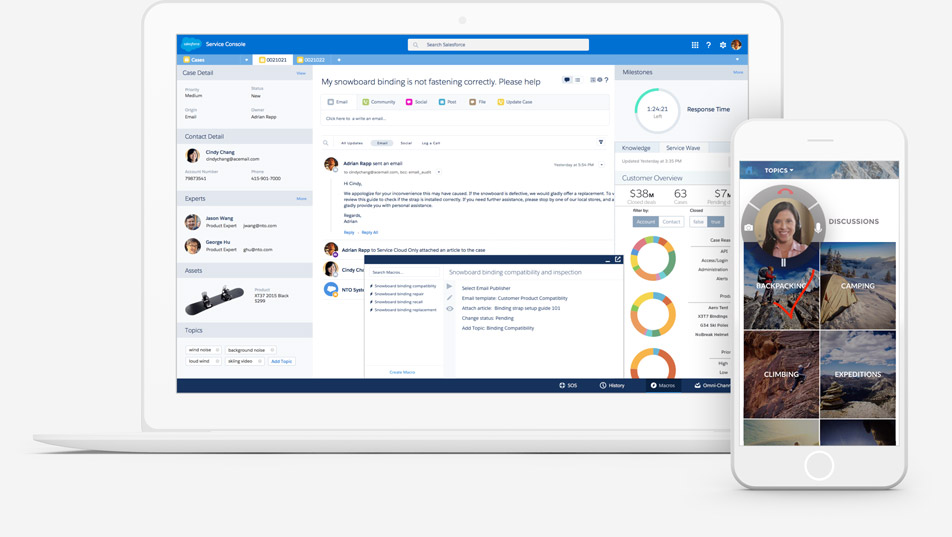 Connect every channel with a platform for consistent, convenient service.
Reach new levels of productivity and operational efficiency.
Surface legacy system data and connect with sales, service, and marketing to drive agent efficiency and customer success.
Drive productivity with a mobile-first experience for field technicians on a unified platform.
As customers change, your business needs to change, too. Our agile platform helps keep service operations as efficient as possible.
Out-of-the-box service solution for up to 5 users
USD/user/month†
(billed annually)
Complete service CRM for teams of any size
USD/user/month*†
(billed annually)
Customizable CRM for comprehensive service
USD/user/month*†
(billed annually)
Unlimited CRM power
USD/user/month*†
(billed annually)
* All per user products require an annual contract.
† Canadian pricing available upon request

"With Service Cloud Lightning, we're right there with customers every step of the way."
Find out what Service Cloud does, how it works, and why it will revolutionize your company's whole approach to customer service.