With Salesforce, insurance reps and agents have the tools to deliver more personalised communications across any device, collaborate in online social feeds, streamline service requests, track new opportunities, and more.
Get a complete view of all service requests submitted through the web, social media channels, emails, and call centers. Prioritise inquiries based on urgency. Ensure the right person is on the case. And do it all on the Salesforce platform.   
Engage in more rewarding customer conversations with smart alert reminders of important life events. With Salesforce Communities, have more meaningful interactions with customers, and seamlessly collaborate with colleagues.
Be there for customers at a moment's notice with SOS video chat and real-time interactions from any device. And provide additional peace of mind when they need it most with self-service capabilities for tracking claims.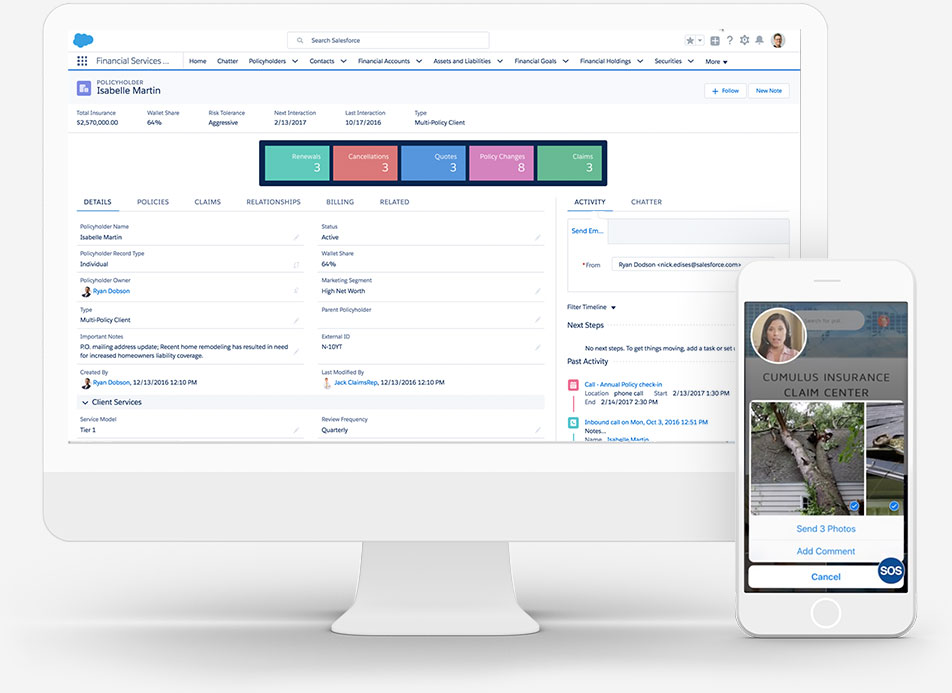 Contact us to talk about the Salesforce solutions for insurance. We'll help you set up a strategy to start connecting with clients like never before.