Accelerate your sales cycle by giving sales the intelligence they need to close deals, faster. Identify your best leads, track engagement with campaigns, improve follow-up speed, and combine the powers of marketing and sales to turn leads into customers for life.
Fill the funnel with high-quality leads using a suite of powerful marketing tools. Easily create landing pages and forms, run highly-targeted email campaigns, and personalise the buyer's experience from click to close.
Take the manual labor out of lead management by putting your most common marketing and sales tasks on autopilot. With automated lead qualification and nurturing, you can free up sales to focus on what really matters: bringing in new business.
Take winning from an art to a science. Track campaign performance with customisable dashboards to better understand which programs are working, how your two teams are contributing to success and what needs to be done to crush your revenue goals again and again.
"There's an opportunity within the organisation to really blur the lines between marketing and sales, and Pardot is absolutely helping us do that."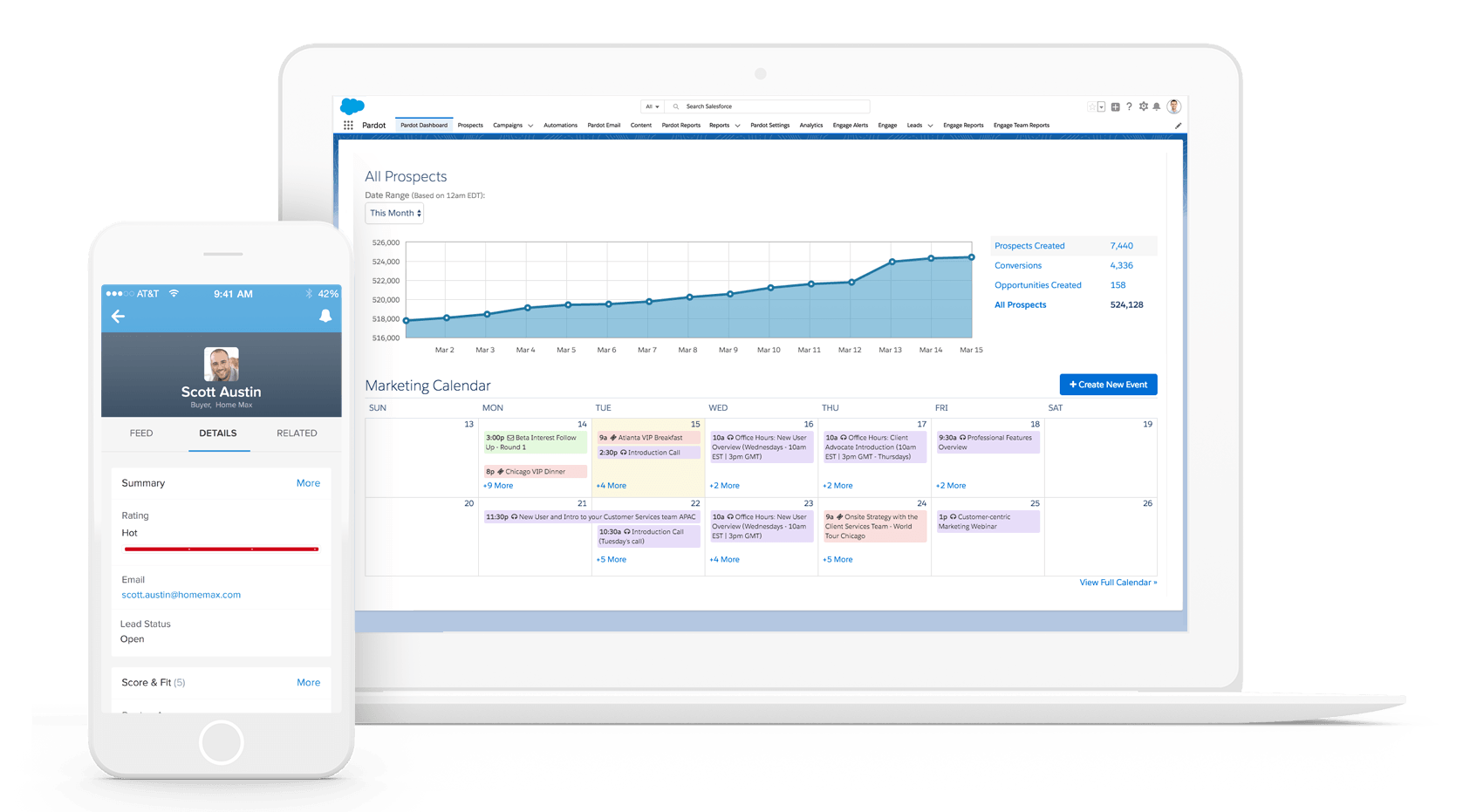 "Our members and prospects love us. And Salesforce is an important part of that."
Choose the right package to power your pipeline.
Fuel growth with marketing automation
/month/up to 10,000 contacts
(billed annually)
Dive deeper with marketing automation and analytics
/month/up to 10,000 contacts
(billed annually)
Customisable marketing automation
/month/up to 10,000 contacts
(billed annually)
Marketing analytics
/month/per 5 users
(billed annually)
Sales & marketing alignment
/month/per user
(billed annually)
Request a Guided Tour to get a hands-on look at Pardot. You'll see how easy it is to create, deploy, and manage online marketing campaigns that increase revenue and maximise efficiency.