Capture, unify, and activate your data to strengthen consumer relationships across every touchpoint with a powerful data management platform.
Learn how to build better customer experiences across all channels, powered by data from any source.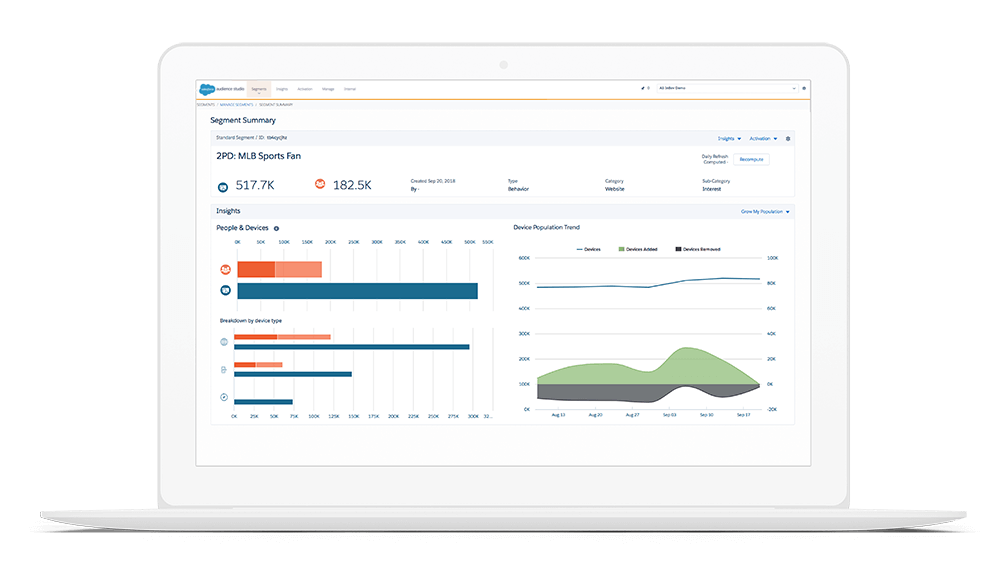 Unleash the power of the only DMP that captures, stores, and unifies data that goes beyond advertising.
Use machine learning and artificial intelligence to define and reach your target audience more efficiently and effectively.
Use the world's largest device graph to understand a customer's unique footprint across all touchpoints, and deliver personalised, relevant messages in the perfect moment.
Let your data inform your strategy across every touchpoint to create better advertising, commerce, and content experiences.

Use AI to analyse billions of data signals across all customer attributes and actions to develop new target audiences.
Analyse unlimited event-level data attributes to understand the consumer journeys that drive campaign lift.
Base the cadence of the customer experience on data, and know the perfect time to engage.
Uncover previously unnoticed insights by performing sophisticated data science analysis on massive datasets with Einstein.
Ask about Salesforce products, pricing, implementation, or anything else. Our highly trained reps are standing by, ready to help.