Salesforce solutions for communications gives customers, reps, agents and retailers clear, fast, easy access to all the information they need. So customers enjoy a more cohesive, personalised experience at every step.
Customer service isn't about bandwidth, it's about personal connections. Salesforce transforms customer care, using collaborative systems to help reps know each individual customer better.
Companies use Salesforce social and mobile cloud solutions to make sure customers always get connected to the right person, with the information needed to help. So every call is personal, positive and productive.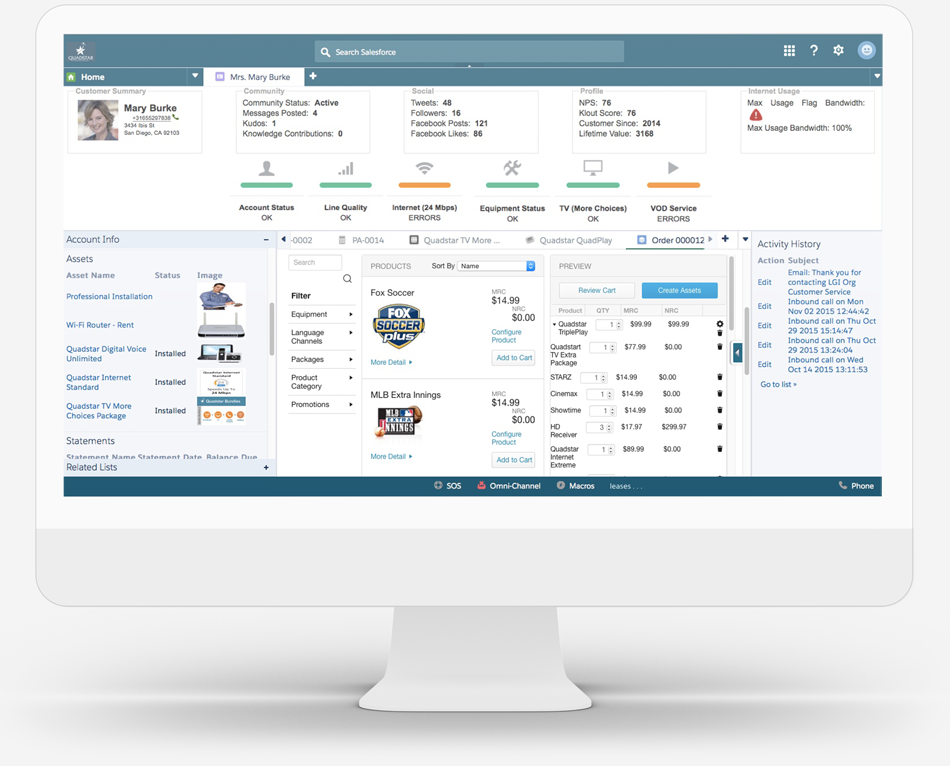 "When you are deeply connected with partners and customers you hold the competitive advantage."
Contact us to learn more about Salesforce solutions for Communications, and start taking full advantage of social, mobile, cloud, and analytics as you transform your business.