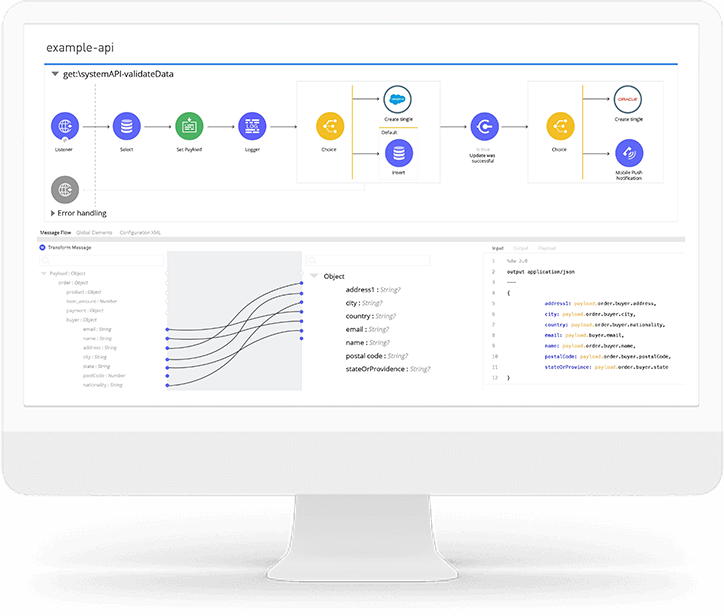 Connect any system, Salesforce or not, whether in the cloud or on-premises, on a unified platform.
Break free from inflexible custom code and maximize business agility with application networks.
Allow teams to discover and reuse integration assets to build upon prior projects and address new business priorities.
Enable your entire ecosystem to create new revenue opportunities and customer experiences with packaged APIs.

"Using MuleSoft means we can move a lot faster on the ecommerce storefront and focus our attention on building a great customer experience."
Meet all your enterprise business needs with a platform that combines on-premises and cloud platforms.