Salesforce World Tour Sydney has something for you - no matter your role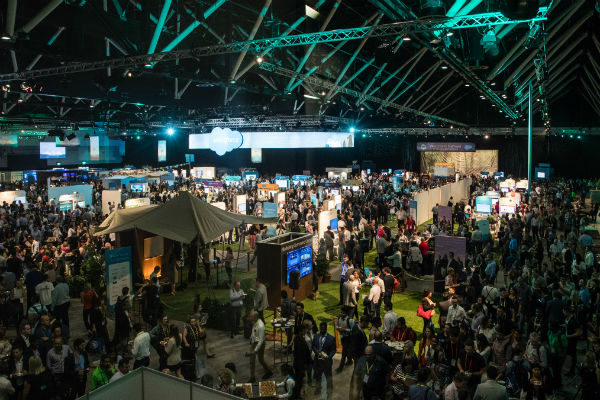 Regardless of whether you work in sales or marketing, financial services or the public sector, whether you're a company of five or 5000, Salesforce World Tour has something for you.
Attending Salesforce World Tour is a no-brainer. On 6 March 2018, the International Convention Centre will be packed with inspiration, imagination and innovation.
We're bringing together innovators, industry pioneers and thousands of your peers to share how they're blazing trails across their organisations. You'll learn, you'll network and you'll grow. Most importantly, you'll have fun. And it's free to register.
With content tailored specific to your industry, role and company size, here's a taste of what you can expect to learn.
Sales: Sell more, faster
Organisations are being challenged to provide a better customer experience – and collaboration is key. Sales can no longer operate in isolation.
As a sales professional at World Tour, you'll learn how to supercharge sales growth by connecting sales with service and marketing. You'll learn what good cross-departmental collaboration looks like, and what tools you need to ensure sales opportunities are maximised throughout your business.
Hear how Salesforce is helping sales teams around the world sell smarter and faster, with a lightning-fast user experience and added layer of artificial intelligence. Get ready to be inspired and prepared to absolutely crush your quota. You'll learn from the best, to sell like the best.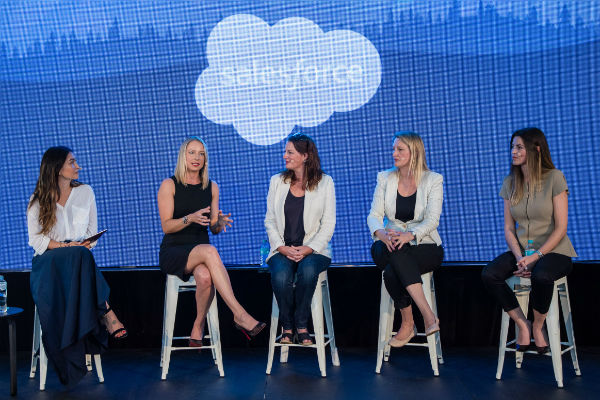 Service: Lead the charge on CX
Today's customers are more connected and mobile than ever before. They expect a low-effort, personalised experience with every service conversation.
Hear how leading companies are disrupting their industries with Salesforce for Service – the world's #1 customer service platform – by using intelligence to power every conversation and transform the customer experience.
Plus, you'll have the opportunity to network with other service leaders, learn best practices for optimising service organisations, hear from thought leaders and connect with product experts in the Salesforce for Service zone.
Marketing: Create exceptional brand experiences
For Trailblazing marketers, you'll discover how to make the most of every customer interaction by creating customer journeys that deliver an exceptional brand experience.
Plus, uncover the latest in email, mobile, social, web and journey management tools, as well as other Salesforce solutions designed for marketers. Hear from the best in the region, network with peers, and learn how to connect with your customers like never before.
IT: Tackle change with innovation
IT leaders are being torn between conflicting mandates, asked to keep the systems running, yet also lead company-wide innovation. To make employees and customers happy, yet ensure data security. Basically, you're being asked to do more, with less.
Learn how trailblazers in IT are empowering their organisations, innovating with new technology, continuously elevating the employee experience and connecting with customers in a whole new way.
Advertising: Make your ad dollars work harder
At Salesforce World Tour, learn how to make your advertising smarter by activating every customer touchpoint across 1-to-1 marketing channels, deploying highly relevant messages in real-time. See how Salesforce DMP, with a complete data architecture at its core, helps you target people – not devices. Then, by capturing 100% of your data all of the time, you'll uncover how to activate a unified view of the individual, far beyond demographics.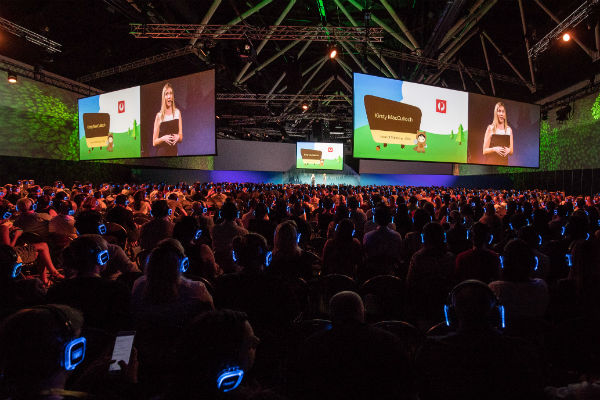 Financial services: Build loyalty through customer experience
The financial services industry is battling a wave of disruption. In banking, only 55% of customers say they're likely to stay with their bank for the next six months. In the insurance industry, changing customer expectations, regulation and the rise of fintech disruptors are redefining the market. And in the wealth management sector, 66% of children are opting to leave their family's financial advisor behind – it's clear that locking in client trust from one generation to the next is the #1 investment advisors need to make.
Join us at Salesforce World Tour to learn how you can get ahead of these challenges and deliver experiences that drive customer loyalty.
Government: Empower the connected citizen
With smartphones at their fingertips, today's citizens are connected and empowered, and they expect a smarter customer experience from government. Citizens of today want online forms, self-service options and mobile apps, not frustrating paperwork and slow response times.
At Salesforce World Tour, hear how the most innovative government agencies are using today's technology to turn citizen expectations into opportunities.
Retail: Build personalised, omnichannel shopping experiences
The retail industry is undergoing revolutionary change. Whether the transaction ends in-store or with a mailed package, more often than not, the shopping experience now starts online. This is why retailers are using Salesforce Retail Cloud CRM solutions to build personalised customer experiences across all channels.
Learn how Salesforce CRM for Retail is helping retailers keep customer needs top of mind, listen to what they want and respond instantly – providing the right products and the kind of service that builds loyalty.
Small business: Find, win and keep more customers
More and more small businesses are benefiting from the incredible, growth-driving capabilities of Salesforce's CRM solutions designed specifically for small business.
This is your opportunity to learn how other small businesses are benefiting from Salesforce, using it to find, win and keep more customers – and you can too.
What are you waiting for? Secure your spot at Salesforce World Tour 2018.