Modern marketing requires the two mindsets, one focused on creativity and innovation (The Artist) and the other in data and analytics (The Scientist). Each persona has specific tools, techniques, tips, and strategies that they use to be successful. Melding these marketing best practices together will help one become the modern marketer.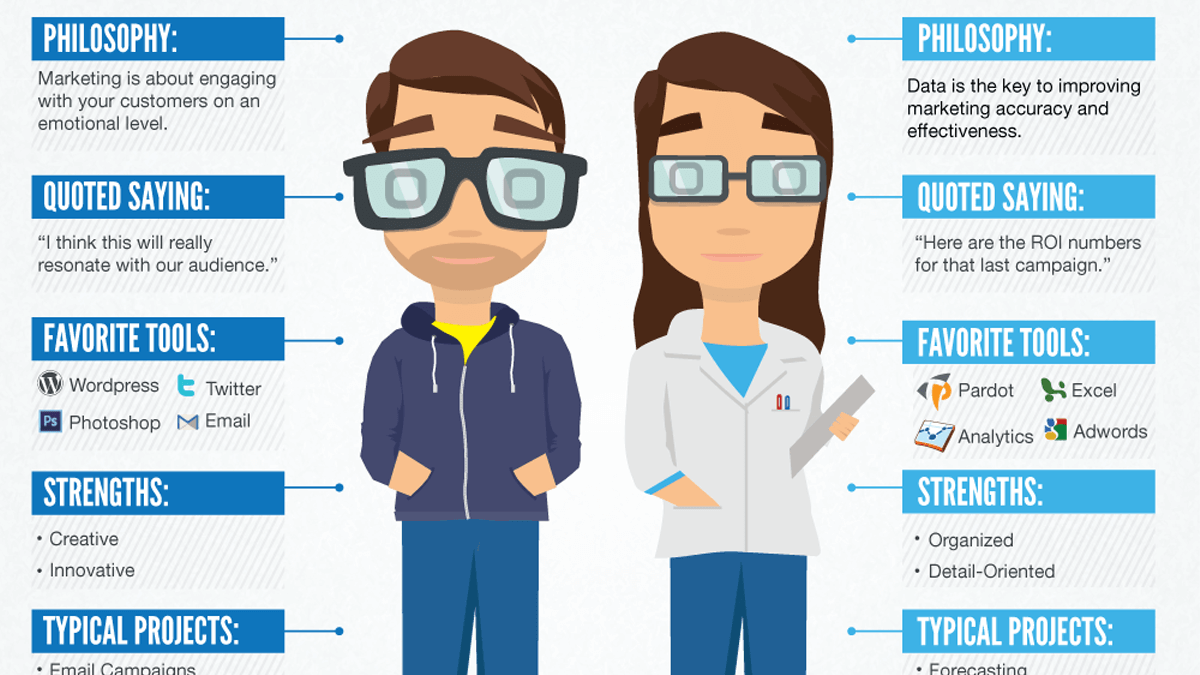 The Artist has content, visual assets, social media and email marketing in their toolkit, while the Scientist relies on performance tracking, operations, analytics, and campaign dashboards to ensure they're making the best decisions.
Ask about Salesforce products, pricing, implementation, or anything else — our highly trained reps are standing by, ready to help.