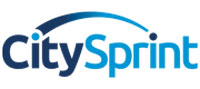 15 million
critical deliveries each year
CitySprint packages up great customer service with Salesforce
From medical samples for testing, to broadcast-critical items needed by media companies when a programme is about to air. with CitySprint's delivery services customers can track the status of every urgent package. "We want to give customers something special. We pride ourselves on offering innovative and flexible services both nationally and globally," said Rosie Bailey, Business Development Director at CitySprint.
For CitySprint, customers are at the centre of its operations. "Waiting for a package is an emotional transaction for our business, retail, and healthcare shippers . If there's a problem, we need to be able to respond as quickly as possible," said Bailey. "With Salesforce, we can react faster and ensure customer conversations are tracked so that the right action can be taken to safeguard precious deliveries ."
Aligning processes, systems, and teams to deliver a better customer experience
CitySprint has grown significantly over the last couple of years following a number of key acquisitions. It makes more than 15 million deliveries every year, and has access to a fleet of 5,000 couriers, including 150 that make deliveries using zero emission vehicles. "We're focused on aligning our systems, processes, and teams to give our customers the best possible experience," said Bailey. "We want our services to be responsive and personable."
To achieve its goals, CitySprint needed to find a new business platform to underpin its operations across the UK, which includes 33 service centres. "Unlike a lot of couriers, we offer tailored services to meet different customer needs – whether they want to ship medical supplies or industrial products," explained Bailey. "The Salesforce team took time to understand how we work and the goals and timescales we wanted to achieve with our transformation."
CitySprint uses the force for staff training
CitySprint's new platform is comprised of Sales Cloud, Service Cloud, and Pardot, integrated with other business systems, and is helping to put the customer at the heart of the business. "With Salesforce, we can keep things simple with out-of-the-box functionality but also make customisations at a later stage if needed," explained Donna Smith, Business Project Manager.
To maximise the potential of Salesforce and get teams excited to use the platform, CitySprint tapped into various Accelerators and Trailhead – but with a unique spin. "We used a Star Wars theme to help boost engagement and make learning more fun!" explained Bailey. "We created different trails for different teams to compete against each other. When people get stuck, they can 'Ask Yoda' on our support channel. We even had a training day called 'Salesforce: The Customer Awakens'."
Greater visibility enables better conversations with customers
As part of its transformation, CitySprint centralised 36 call centres into six customer service centres. An integration between Service Cloud and NewVoiceMedia provides agents with visibility of the caller's details, their case history, and recurring issues. The team can also track the volume of cases and report on KPIs – around 70% of the 410,000 monthly contacts are logged by phone.
"With Service Cloud, we can respond 35% faster to customer queries and have more informed conversations," said Daniel Welch, Customer Care Manager. "We can use the data captured to spot any recurring issues and establish if we need to make process improvements. We are also able to handle an extra 28% of case work with the same headcount." 
CitySprint is also using Service Cloud to provide quotes for new delivery requests, thanks to an integration with the company's booking platform, CityTrack. "With Service Cloud, we have greater visibility of our customer care operation, which means we can provide a better experience for shippers and consumers," said Welch.
Boosting sales productivity and performance with new functionality
CitySprint has also increased visibility of the sales cycle and pipeline. "With Sales Cloud, we can track leads, prospects, and opportunities centrally and unlock new insights," said Donna Smith.
These insights help the sales team continuously optimise processes to improve productivity and performance. 
When Territory Managers are on the road, they can use the Salesforce Mobile App to access prospect and customer account data and share meeting updates. "We're looking at how we can leverage AI and integrate a mapping solution with Sales Cloud to make things even easier for the sales team," said Smith. "With Salesforce, we can keep bolting on additional functionality to ensure the platform evolves with our ambitions."
Greater personalisation and collaboration drives up prospect engagement
Lead scoring is a key part of the sales cycle. By integrating Pardot with its website, CitySprint can capture a prospect's browsing history and their details via web forms. "Pardot gives us insight into the true source of a lead," said Niall Tulip, Marketing Operations Manager. "The more we know about a prospect enables the marketing team to create personalised and dynamic content on different channels." Since using Pardot to personalise marketing content, engagement has improved by 17%.
To ensure that only high-quality leads are passed to the sales team, CitySprint uses a solution from the Salesforce App Exchange to verify company data. "With Salesforce, we can bring sales and marketing together and collaborate more effectively on leads," explained Tulip. "It's been a real springboard for driving greater success."
"In the courier business, there are some variables that can't be controlled, such as traffic jams and bad weather," explained Bailey. "With Salesforce, we can unlock the data we need to improve our response to unforeseen events and minimise disruption to our customers."
CitySprint's transformation is by no means over; it's already racing ahead with a bunch of new ideas. "We've got a wish list of new functionality and apps that we want to roll out," said Smith. "With Salesforce, we can achieve ambitions that we didn't even know we had! The teams we haven't onboarded yet can't wait to get their hands on the platform."
Keep exploring stories like this one.
Questions? We'll put you on the right path.
Ask about Salesforce products, pricing, implementation, or anything else. Our highly trained reps are standing by, ready to help.