The future of IT – and what's standing in the way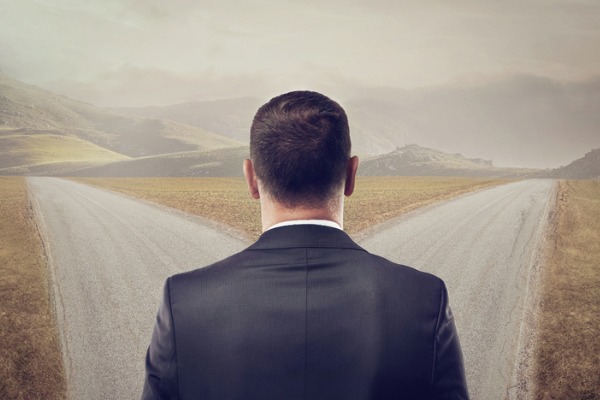 As companies increasingly adopt customer-centric business models, IT departments stand at the crossroads of change, poised to become a key business enabler. One that improves both the customer and employee experience, and leads on digital transformation. But, the path forward is not necessarily an easy one.
IT is entering a customer-driven era
A widespread shift in customer expectations is heralding in a historical new era of IT, the State of IT report reveals. The expectations of customers are no longer set by what your company is providing, or what your competitors are doing, they're being set by what consumers are experiencing across all of their digital interactions. Countless innovative businesses are setting the bar on customer service, causing customers to universally demand the same level of speed, personalisation and responsiveness from all the brands they engage with.
These shifts have put a great deal of pressure on businesses and, in turn, IT teams, who are being challenged to not only improve the customer-facing technology that underpins the customer experience, but to transform it. IT leaders are keenly aware of their role in this business transformation, with 79% believing IT is the primary enabler of customer experience initiatives.

The IT team of the future
Given how integral technology is to improving the customer experience, IT can no longer function within its own silo. If you ask IT leaders, 77% say that IT has to be tightly connected to the business, partnering with other business units to both unify and accelerate customer experience efforts.
The pressure on improving the customer experience is also impacting sales, service and marketing departments, who are increasingly turning to IT for help. They need assistance in connecting data sources and creating new capabilities that orchestrate an improved customer experience, driving business success. Those IT teams who can rise to the challenge are being viewed by the organisation as a strategic business partner – they're having a seat at the table, and they're guiding business strategy and execution.
As the war on customer experience intensifies, this trend is only going to become more pronounced. Over the next 12–18 months, 71% of IT departments are shifting efforts from being a technology-providing cost centre to a value-based service enabling business transformation.
In particular, the speed and agility in which IT teams can respond to changing business dynamics will be a determinant of future success. Innovation and experimentation will be equally as important.
But, it won't just be the customer experience, the employee experience will also rest on IT's shoulders. Customers aren't the only ones with increased expectations – 71% of employees want their employers to provide them with the same level of technology they use in their personal lives. The simple truth is that for many employees, the experience they receive in their consumer lives vastly exceeds the outdated experience they get as an employee.
And, there's big benefits for businesses who focus on improving the employee experience, with technology causing a direct uplift in employee engagement and, in turn, the customer experience.
So, what's standing in the way?
In many cases, this vision of speed, innovation and strategic business partnering is a big leap from where most IT teams currently sit, battling outdated legacy systems, being reactive to business demands and bogged down by purely 'keeping the lights on'.
More than half (52%) of IT leaders cite legacy infrastructure as the biggest constraint in meeting their strategic objectives. Partially because of the resources spent maintaining such systems and the lack of agility afforded by these outdated technologies.
IT leaders are also battling critical skill gaps in nearly every domain, but particularly in mobile app development, cyber security and people skilled in implementing emerging technologies, like artificial intelligence. Thinking outside the box will be imperative to filling these very pronounced skill gaps.
Battling the sheer pace of change is a daily challenge. There's pressure on IT teams to move faster and improve the speed of development cycles. But, with so many new technologies having emerged in the past few years, along with seismic shifts in business demands, it creates a very complex landscape.
Getting ahead: Overcoming IT challenges
If IT truly wants to be a strategic business partner, then it needs to re-think its role in the organisation. Things need to be done differently, and defining the function's overall intent and vision is the first step.
Next is looking at what infrastructure can be moved to more agile, cloud-based environments. If you're not having to commit resources to maintaining infrastructure, you have free capacity to think more innovatively and begin to experiment.
By and large, IT leaders are recognising that their teams need to identify idle capacity within their organisation. As a result, many (81%) are turning to automation as an answer, using artificial intelligence or robotics to automate even the most basic of tasks.
Lastly, nearly nine out of 10 IT leaders (88%) are using or exploring no code or low code solutions that don't require deep development experience. This is lightening the load and opening up an entirely new talent pool. For example, you can have administrators and business analysts creating IT applications, freeing up your highly-skilled more technical resources to concentrate on more strategic initiatives and innovations.
There's no doubt that disruption is widespread in the IT industry. However, let's not simply stand at the crossroad of change bemused. Let's have IT dive head on to becoming a trusted strategic business partner. Now is the time.
Learn how high-performing IT teams around the world are rising to the challenges around them. Download the full State of IT report.

Dan Bognar is Senior Vice President, APAC – Solution Engineering at Salesforce. Read more from Dan.