Salesforce Partners: 6 takeaways from Dreamforce 2017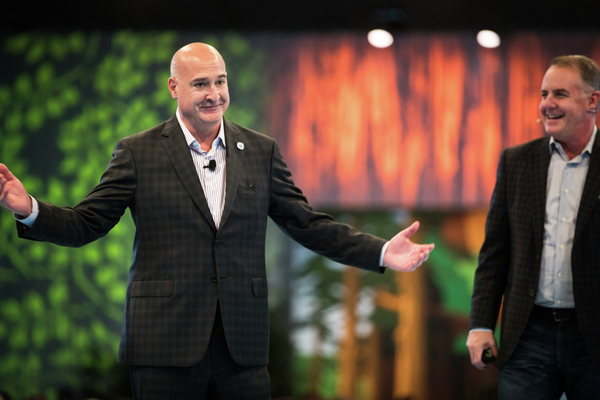 Dreamforce is the learning event of the year. For Salesforce Partners, it's an opportunity to learn from industry visionaries, product experts and global leaders who can help transform businesses.
The curtain has fallen on Dreamforce once again, and what an electrifying, enlightening four days it was. It was fantastic to see the collaborative community spirit between the Salesforce Partner Ohana, and just how many of you from the APAC region made the trip to San Francisco – it was the largest cohort ever!
This was my fifth Dreamforce, and the sheer size and scale of the event is consistently mind-blowing. Every year, I'm shocked how much bigger and better it is. Dreamforce is always such a great opportunity for Partners to not only expand networks and knowledge, but see the direction Salesforce is heading in as an organisation. You get to hear about the investments we're making and the areas we're innovating in, and what opportunities this creates for your business and product roadmap.
Marc Benioff stated in his opening keynote just how strategically important and critical our partner ecosystem is to the future success of Salesforce, and the success of our customers.
There's so much happening in the world of Salesforce partners that this year the traditional Partner keynote was split into two hour-long sessions: the Consulting Partner Keynote: Driving Lasting Customer Success; and AppExchange ISV Keynote: Winning Together in the Salesforce Ecosystem.
Here are my biggest takeaways from Dreamforce 2017 that Salesforce Partners need to know:
1. The AI revolution is here
The rise of artificial intelligence (AI) was a dominant theme throughout this year's Dreamforce, along with the role the technology is playing in driving the Fourth Industrial Revolution. While still in its infancy, businesses need to be ready to respond to the AI age. We're on the cusp of big change and AI will determine who the next set of winners and losers will be in business this century.
Einstein will play a big role in helping bring businesses into the future, and new features were announced that will allow organisations to create AI-powered apps and intelligent experiences. This presents significant and growing opportunity for Salesforce Partners in helping businesses leverage and realise the power of AI.
2. Turning data into action will drive value
Currently, only 1% of business data is being analysed. This is a lot of missed insight. Traditionally, the mining of data has required skilled data scientists to develop apps and extract insights, which has proved a sticking point and beyond reach for many businesses. But, the developments we're seeing in AI is changing all of that, easily turning customer data into actionable business insights.
The growing accessibility of data will allow Salesforce Partners to drive further customer value, whether that's through taking new commercial offerings to market or augmenting your offering as an IT vendor.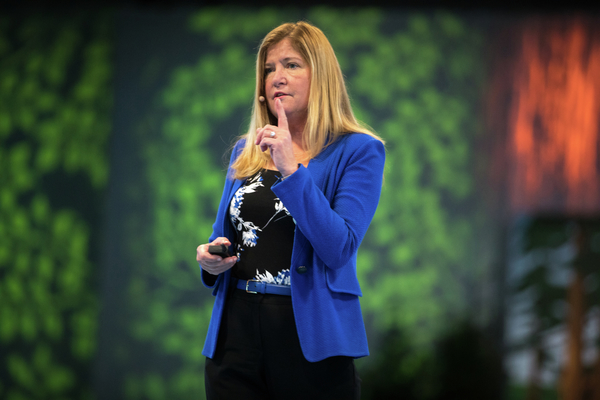 3. There's opportunity in an industry-vertical focus
Another point that came through loud and clear at Dreamforce is that there is opportunity for Partners to become very specialised in specific areas, servicing specific industries, such as healthcare, financial services, government or education.
The Salesforce Partners executing this industry-focus strategy well have been incredibly successful. Why? because they speak the language of the customer, they understand the processes within those organisations and customer value chain, and can add demonstrable value through deep industry knowledge.
4. Partner accelerators will help you solve problems and succeed
At Salesforce, we're committed to helping you grow and succeed, and in turn drive lasting success for our customers. We know from your feedback that enablement is a crucial element of this, as is Trailhead and Salesforce Certification, which helps you upskill in growth areas. So it was revealed that next year Trailhead badges and points will contribute to your Partnership Value Score.
It was also announced that we're changing our metrics internally to ensure we're 100% focused on our partners' success and are investing heavily in this area. As an example, we'll soon be launching partner accelerators. These are 1:1 discussions with Salesforce specialists to help you solve complex problems within your implementation and servicing practices. We'll also be providing deeper customer insights and greater transparency.

5. AppExchange drives customer loyalty
It's been proven that customers who take advantage of our AppExchange have greater adoption and long-term relationships with both Salesforce and our partner ecosystem, so the AppExchange is incredibly important to us.
2017 was a big year on the AppExchange for ISVs, with lots of new technology and great product innovations. And, 2018 is going to be just as big with continuous innovation on the platform, particularly around Lightning, Einstein and new technologies for ISV developers.
There will also be an AppExchange Trailblazer scorecard launching in January 2018, which will help you discover where to focus your business and track your progress.
6. Salesforce partners are essential to customer success
The value of what Salesforce can bring to its customers through our partner community is unparalleled in the market. There's some really amazing innovation happening in the partner ecosystem – you're disrupting industries, creating new business models and transforming markets like never before – and it was great to see this on show at Dreamforce.
If you missed any Dreamforce sessions or want to watch again, catch up on Salesforce LIVE. You can also download the highlights from the Dreamforce'17 keynote ebook, "We are all Trailblazers: Customer Success in the Forth Industrial Revolution."


Stephen Casey is Director of Partner Sales – Australia and New Zealand at Salesforce. He tweets at @SJCBusiness. Read more from Stephen.