What to expect at Salesforce World Tour Sydney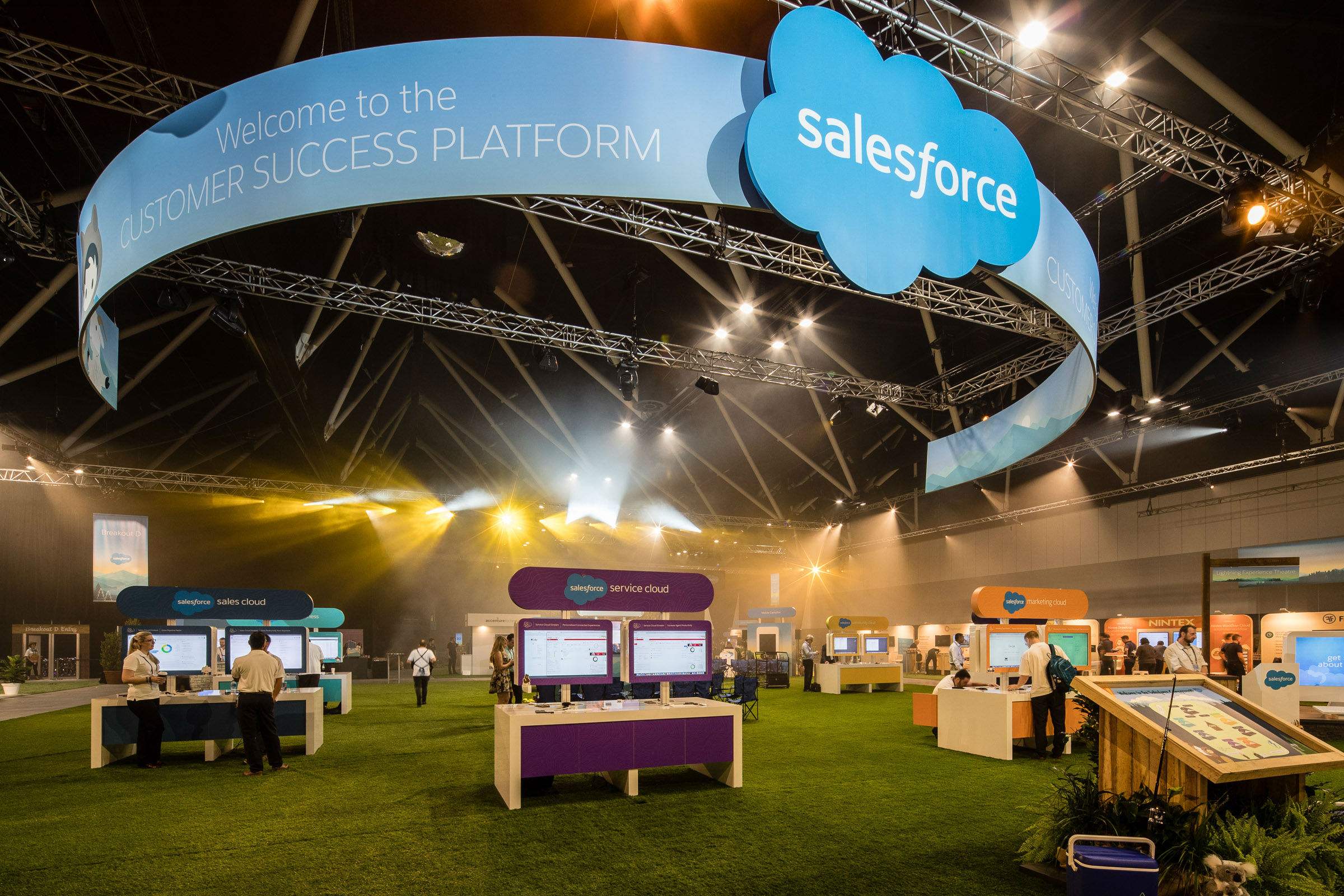 Australia's largest technology conference, Salesforce Wolrd Tour, is once again making its way to Sydney, offering up a day of learning, innovation, inspiration and fun, as well as the opportunity to network with fellow Trailblazers. For a reminder of what's in-store, we look back at the best bits from Salesforce World Tour Sydney 2017.
1. Salesforce CFO kicked things off
The day formally opened with Salesforce Chief Financial Officer, Mark Hawkins, discussing the growing number of customer touchpoints there are in the world. Back in March 2017, there were 6 billion smartphones on the planet (a figure that has since grown), and behind each one is a customer. Hawkins explained that, before long, we'll be looking at a world with 75 billion smart things – 10 times as many smart things as people – and every one of them a customer touchpoint.
This anticipated explosion in customer touchpoints, and the impact it'd have on customer expectations and managing the customer experience were some of the top take-aways from the day.
2. Transport for NSW talked customer expectations
Hawkins then invited Andrew Constance MP, NSW's Minister for Transport and Infrastructure, on stage to share what Transport for NSW was doing to live up to customer expectations in a truly digital world.
Constance explained how Transport for NSW knows it can't set a limit on customer expectations, because they're set by the interactions customers have with every other brand they touch. To stand out on customer experience, a brand needs to lift the bar. Every. Single. Time.
3. Big announcements were made
Hawkins also announced big news for our Australian customers. As part of our commitment to supporting our growing customer base here in Australia, he revealed Salesforce's plans to continue its international infrastructure expansion strategy, with the roll-out of Amazon Web Service (AWS) Cloud Infrastructure in Australia.
Salesforce is now live on AWS Cloud Infrastructure. This means our Australian customers are now able to access the Salesforce Intelligent Customer Success Platform – including Sales Cloud, Service Cloud, Salesforce Platform, Community Cloud, Analytics Cloud, Financial Services Cloud and more – on the AWS Sydney Region.
4. Jessica Mauboy hit the stage
Before all the excitement of day, Jessica Mauboy belted out some pre-show entertainment, getting everyone geared up for an action-packed day ahead.
AIME CEO, Jack Manning-Bancroft, also inspired the audience, sharing the stories behind his company's work with young Indigenous Australians.

5. PitchComp found a rising star-tup
The first ever Salesforce PitchComp on Australian soil was a stellar success. The founders of three impressive startups – Zipline, PractiFi and Get Bennie – took to the stage and pitched their business to three superstar judges: Annie Parker, Pip Marlow and Steve Baxter. And did they ever impress!
While all three showed passion and promise, it was PractiFi's business management platform that prevailed. Their crystal clear vision of their customer's customer and the challenges their customer had in connecting, and then their solution to bridge the gap, made them stand out. They also demonstrated a rock solid grasp of the numbers – they knew exactly what they needed to do to turn a profit and how they would do it.
6. Artificial intelligence was big news
Artificial intelligence (AI) – and Salesforce's Einstein – were central to Salesforce World Tour Sydney 2017. A panel of AI experts addressed how AI is transforming the business world and changing tomorrow's society. They also offered advice to help businesses leverage AI to make better decisions and deliver a better customer experience.
Given AI took centre stage (on quite a few stages) at Dreamforce 2017, you can expect plenty more AI talk at the 2018 roadshow.
7. Equality was championed
Finally, the day ended on a high, with Salesforce Chief Equality Officer Tony Prophet discussing how Australian organisations can become a powerful force in creating change and a more equal world.
He was joined by special guests Gillian Triggs, President of the Australian Human Rights Commission, and refugee advocate Deng Adut.
In the wake of the Alan Joyce-led CEOs' letter for marriage equality, Triggs shared her views – that business leaders have the power to address continuing inequality and injustice.
Adut added his personal story of suffering to the argument for equality, stressing that it's everyone's job to sell human rights properly. Which isn't simple, he said – it requires effort. But it must be done.
8. Plus, a whole lot more
On top of all that, throughout the day, there were dozens of visionary breakout sessions, covering everything from sales and service to marketing and small business.
Thousands of Trailblazers came through the door, learning, listening, networking and sharing – and we get to do it all over again on March 6!
If you need some inspiration for achieving customer success in 2018, Salesforce World Tour Sydney is just the ticket. Registrations are now open.