A Trailblazer's guide to World Tour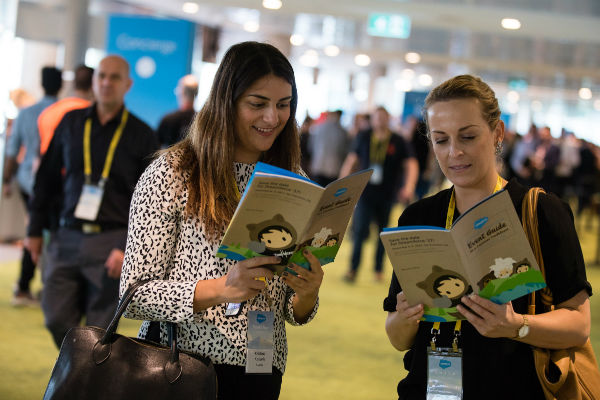 Salesforce World Tour Sydney is an exciting, exhilarating day of innovation and inspiration. With so many learning opportunities on offer, I asked four World Tour pros to share their insider tips on how to maximise the experience on March 6 and what they're looking forward to the most.
What are you hoping to learn or get an insight into at this year's event?
Rebecca Aichholzer, National Commercial Manager at QIC Global Real Estate: I can't wait to learn more about some of the exciting things presented at Dreamforce, such as the Salesforce Accelerator program, myTrailhead and Einstein developments.
Also, as the co-leader of the Brisbane Women in Tech User Group, along with Emily Hay, it's a great chance for us to hear first-hand how we can further help women in technology grow their careers and navigate the IT environment.
Alex Crossan, Senior Technical Consultant at Davanti Consulting: I'm interested to hear the next steps in Salesforce's 1-1-1 philanthropic model, and how the organisation intends to use technology to make a bigger and better impact on the world.
Mark Tossell, Digital Business Analyst at InFusion360 (and proud owner of a coveted Trailhead Golden Hoodie): I was lucky enough to attend Dreamforce 2017 (my first!), so I'm hoping to relive some of the learnings from that, and hear more about Salesforce's direction for the coming year.
Calvin Noronha, Technical Architect at Bluewolf: We know that AI and machine learning will continue to advance and grow in 2018, so I'm hoping to get more insights into Einstein, as well as dig deeper into the developments announced at Dreamforce, like prediction builder, chatbots and the integration with IBM Watson.
What are you most looking forward to about Salesforce World Tour 2018?
Mark: Catching up with my Ohana and expanding my network!
Alex: When I was at Dreamforce, I loved meeting people from around the world. But, with World Tour, I'm really looking forward to meeting more people from New Zealand and Australia, and discussing the challenges and opportunities that are unique to us.
Calvin: I'm looking forward to learning more about the latest Salesforce features and understanding how they're relevant to the APAC market. Plus, I can't wait to sit in on the keynotes, network with other Trailblazers, attend cool developer events, learn a whole heap and have loads of fun.
Rebecca: Catching up with my Ohana! Every time I do, I discover new things I can do with Salesforce and Trailhead.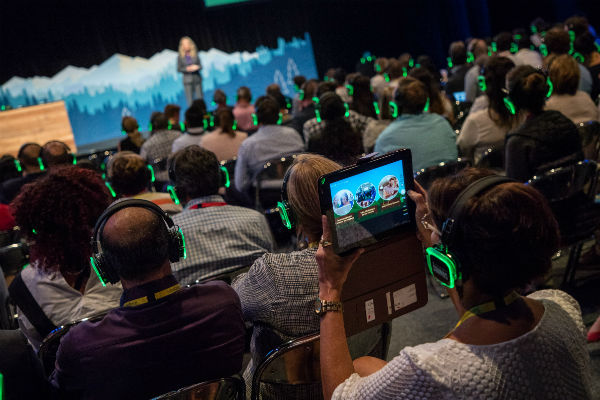 What part of the Salesforce World Tour 2018 program is not to be missed?
Alex: The Salesforce Campground is always exciting, as is the Customer Success Expo.
Calvin: The main keynote is a must-attend. It's where all the big announcements relevant to our region take place. Last year, it's where Salesforce announced it would soon be rolling out on Amazon Web Service (AWS) Cloud Infrastructure in Australia.
Rebecca: As part of the equality track, some of Australia's top diversity leaders will be discussing the challenges and opportunities in creating a future of equality, and the role businesses need to play – in my eyes, this is a not-to-be-missed session.
Mark: If you're an admin, the admin keynote is a must-attend – it's your chance to hear about all the exciting system updates and learn from great Trailblazer stories.
You'll be presenting at Salesforce World Tour in the session 'How I Grew my Career with Trailhead'. Can you share a sneak peek of what you'll be talking about?
Mark: I'll be sharing how Trailhead changed my life and helped me forge an entirely new career when I needed it the most. Now I am the co-founder of a Salesforce partner business!
Alex: I only graduated three years ago, and by using Trailhead I've already significantly advanced my career. I'll be sharing how other graduates can do the same.
Rebecca: Four years ago I'd never heard of Salesforce. Then I discovered the power of the Salesforce ecosystem and Trailhead, and it's completely changed my world, creating networks and opportunities I never had. It's also opened my eyes and made me a fierce advocate for diversity and equality in STEM.
Calvin: I've never come across anything like Trailhead, where you can learn in such a free, fun way! It's certainly helped me in my career, developing the knowledge and expertise that's enabled me to move seamlessly from the US to Australia.
What's your advice for getting the most out of Salesforce World Tour?
Alex: When I first started attending Salesforce conferences, I just assumed I'd spend most of my time in sessions or keynotes. But, I quickly realised how important it is to save time in your day for networking. It's a great opportunity to learn how others are tackling similar challenges, and utilising Salesforce and Trailhead.
Mark: Don't overschedule your day. Pick the sessions you really want to attend from the agenda, but then leave plenty of time to browse the Customer Success Expo and for networking.
Calvin: Plan your schedule in advance using the event app, which will be launching soon, and allow time to explore the different sections, like the Trailhead Zone, Salesforce Campground and Success Lodge. Then think about the insights and learnings you want to take back to your organisation. And, don't forget, to bring plenty of business cards, because you'll be doing lots of networking.
Rebecca: World Tour is such a great opportunity to learn new things. If you're currently using Sales Cloud but want to learn more about Service Cloud, attend a live demonstration, or tap into the knowledge of those who really understand that product. Even if you're not a Salesforce user at the moment, this is your chance to learn more about the platform and ecosystem, and how it could benefit your organisation.
If there's someone you particularly want to meet at Salesforce World Tour, reach out to them on Twitter or use your networks to facilitate an introduction. Even though the Salesforce community is quite big, there's such a great community spirit and willingness to help one another.
Join these four amazing Trailblazers for the "How I Grew My Career with Trailhead" session at Salesforce World Tour on 6 March 2018 in Sydney, where they will be sharing how they have each forged a path of their own and grown their careers with Trailhead. Registration is now open!

Megan Petersen is Senior Manager Trailhead Marketing at Salesforce. Read more from Megan. You can also follow the Trailblazers on Twitter at @MarkTossell @bextabooo @calvin_nr and @alexcrossan_nz