The sales and marketing continuum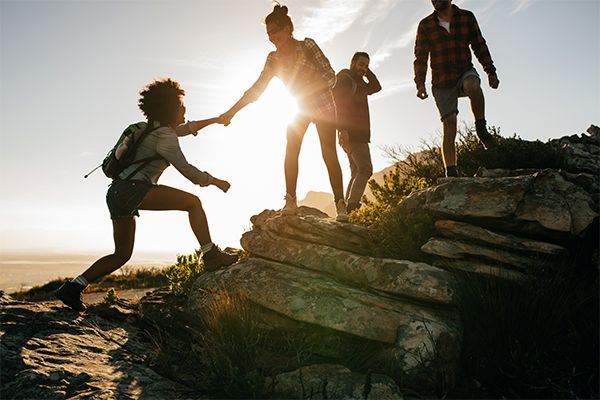 A common problem in organisations occurs when sales and marketing teams work in silos and perform their roles as if they were unconnected.
I recently sat down with Michael Kostow, Senior Vice President and General Manager, Pardot from Salesforce, and discussed the issues with this siloed mentality. We both agreed that sales and marketing should be on a continuum, working seamlessly together to create a foundation for great customer experience.
The perfect continuum should function like this: marketing crafts a strong brand message, then salespeople tailor that message to their prospects, creating a personalised and unique experience. Both pieces of the puzzle are crucial to find, win and keep customers with the help of technology.
Here are the key insights that any organisation can enact to ensure their customer is at the heart of everything they do.
Sales and marketing on the same page
In the age of the connected customer, salespeople often fall in to the trap of spending valuable selling time on perfecting and growing their social media networks. I've previously written about how salespeople are forgetting the power of a phone call while focusing on grooming their digital channels. Even though customers are on more channels than ever, they still want to be nurtured with personal offers. This is where the marketing team comes into play.
Compiling a single source of information about potential buyers is essential to create personalised sales calls. Sharing key customer data points from marketing activities will help salespeople create sales conversations that are unique and specialised to a certain customer or prospect, meaning a greater chance of success. For example, if a salesperson knew which products the prospect had browsed or trialled in a marketing demo before but had not purchased yet, they would have a good idea of a customer's interests before the call.
According to Salesforce's State of Sales Report, 78% of salespeople say that they are becoming more focused on anticipating customer needs. Collaboration with colleagues in the marketing department is the next key step in this process.

Customer needs are met immediately
More than ever before, customers expect timely interactions, and marketing and sales need to work together to ensure this expectation is met.
In Australia for instance, sales organisations expect a 125% increase in the use of marketing automation over the next three years, according to the State of Sales Report.
Michael talked me through how Salesforce Engage, helps sellers to access the right quality marketing content at the right time for the buyer, then engage with context based upon buyer interaction with that content. If the buyer is not ready for a sales conversation, then they can be moved into a nurturing program.
With the help of marketing automation, salespeople can get real-time alerts about prospects and approach them before they even start looking with a personalised pitch. This makes interactions meaningful for buyers as early as possible, especially when they go online to do research.
Customers can also be served valuable content the minute they need it with the marketing cloud. Take LEAP, a company that produces cloud based legal software to automate a lot of time consuming admin for a law firm. As soon as a customer signs up, an email introduction helps them find the resources and content they need. Customers also get relevant content automatically based on their behaviour, which could potentially help them solve a problem before they know they have one. We know the system is impressing customers - now more than 6000 small law firms have signed up.
Digital and cultural transformation
Breaking down marketing and sales silos can't be achieved solely through digital transformation. The company's culture must transform too.
This can be achieved by cross training sales and marketing teams for better alignment. For example, start regular catch ups between your sales and marketing teams and challenge them to challenge each other. These meetings are the perfect chance for marketers to share their best customer data points and content. Whereas salespeople can share their insights from the talking to the customers, which can inform future marketing content. It can even be helpful for a member of the marketing team to listen in on a sales call or have the a salesperson sit in on a marketing content brainstorm.
I'll be sharing more insights into the new approach to business-to-business (B2B) selling that delivers real results in my session at Salesforce World Tour in Sydney on March 6. You can register here to attend.