10 reasons to get excited about Salesforce World Tour Sydney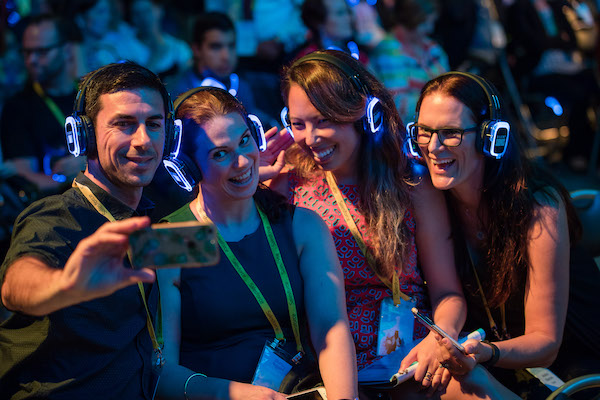 Inspiring speakers, live demonstrations, customers sharing their success stories – there's lots of reasons to get excited about Salesforce World Tour – coming up on 6 March 2018. We've shared the top 10.
1. Keynote: "We Are All Trailblazers"
We're currently entering the Fourth Industrial Revolution – a period where intelligent technologies – artificial intelligence, robotics and the Internet of Things (IoT) – are transforming the customer experience.
In this era, customers expect more. They want businesses to intuitively know their needs, and when they need it. They want seamless and connected experiences. And it will be Trailblazers who step up and drive customer success during this period.
In the opening keynote, Stephanie Buscemi, Salesforce's EVP of Product Solutions and Marketing, will be sharing how Salesforce is embracing the Fourth Industrial Revolution.
Followed by customer Trailblazers AMP, adidas, 21st Century Fox and Starlight Children's Foundation revealing how they're transforming themselves to take advantage of this unprecedented technological change.
2. The best of Dreamforce in Sydney
Last November, the world's largest cloud computing event, Dreamforce, took over the streets of San Francisco for four unforgettable days. The best keynotes, visionary breakout sessions and innovative solutions from Dreamforce have been cherry-picked, localised and packaged up into the jam-packed, one-day Salesforce World Tour Sydney.
This is your opportunity to see some of the future thinking and innovation that was on-show at Dreamforce – without travelling the 12,000km. But, if you were lucky enough to have joined us in San Francisco last November, Salesforce World Tour is a chance to relive some of the magic and learnings.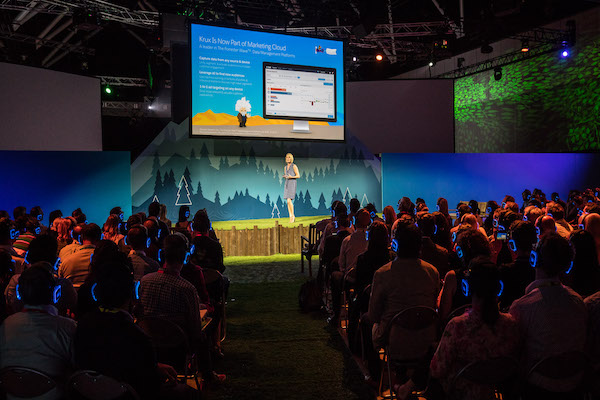 3. Learn from customer success stories
Salesforce World Tour is a great opportunity to discover how other Trailblazers are creating connected customer experiences, learning new skills, innovating at their companies and shaping the future.
We've already mentioned AMP, adidas, 21st Century Fox and Starlight Children's Foundation But, also sharing their stories, secrets and struggles will be a heavy-hitting list of brands. To name drop: Rinnai, Volkswagen Group Australia, iSelect, Craveable Brands, Australia Post, Prospa, SurfStitch, the Digital Transformation Agency and a whole lot more.
4. Customer Success Expo
The Salesforce Campground in the Customer Success Expo is THE place to get hands-on with the tech that can help you connect with customers. Discover myEinstein, mySalesforce, myTrailhead and myLightning, and learn about emerging technologies in the Innovation Zone.
In the interactive Trailblazer Showcase, you'll be able to experience first-hand how AMP is putting customers at the centre of its business and using technology to do so. While the Small Business Camp is offering free 1:1 business assessments, as well as product demos tailored for small business owners and employees.
5. 125+ different breakout sessions
Salesforce World Tour brings together businesses both big and small, from all industries and all job roles, and there's breakout sessions for everyone!
6. Networking with Trailblazers

Hands down, one of the best bits of Salesforce World Tour is the coming together of our Aussie and Kiwi Ohana. Throughout the day, there's loads of opportunities for networking in some of our chill out zones, making connections, the thrashing out of local challenges and sharing best practices. With the Networking Reception – in the Customer Success Expo from 5pm – the perfect way to cap off an inspired day.
7. PitchComp
Enjoy the drama as three early-stage Australian startups building on the Salesforce App Cloud pitch their way to a USD$100k investment from Salesforce Ventures.
Judged by legendary investor and entrepreneur Steve Baxter; high-profile businessperson, investor, and entrepreneur Naomi Simson; and founder of BlackBird Ventures Niki Scevak. You'll be able to learn from these highly successful, startup investors as they put the entrepreneurs through their paces.
8. Trailhead Zone
With tonnes of learning opportunities in the Admin and Developer Theatre, and at the demo stations, the Trailhead Zone will no doubt be buzzing all day. Plus, you can have a go at building apps on the Salesforce platform, with the help of Trailhead (and our on-hand experts to guide you).
Of course, it wouldn't be a Salesforce event if there wasn't a sprinkling of fun, which means you can expect (among other things) a Trailhead Quest, an AR photobooth, a Trailblazing networking hub and plenty of Astro stickers.
9. Champion equality and Salesforce.org
One of Salesforce's core values, equality, will be embedded throughout the day, so too our Salesforce.org philanthropic 1-1-1 model.
This year you can get involved by planting a tree, hearing how to take the 1% pledge and signing up your company, and seeing our adopted schools in workshops to gain future skills. While top Australian diversity leaders will be discussing the challenges and opportunities in creating a future of equality in the session 'Redefining Equality for Modern Day Australia' (Breakout D; 2:00pm–2:40pm).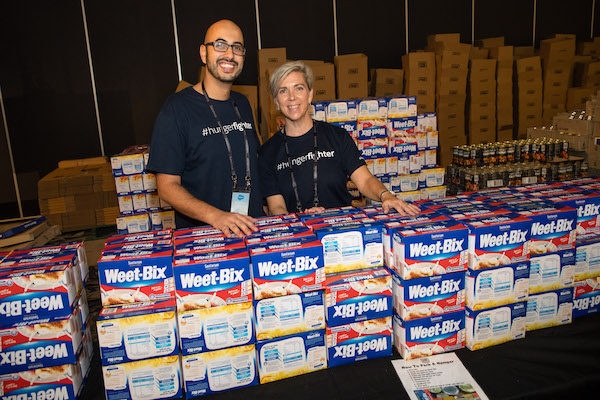 10. Success Lodge
Take your commitment to customer success one-step further by visiting the Success Lodge. Here you'll be able to connect with tech experts and Trailblazers in roundtables and interactive sessions. Get the tailored advice, guidance and support you need to accelerate your path to success.
Plan your Salesforce World Tour experience
This fun, crazy, action-packed day can be a lot to take in. But, don't fear, we're here to help! To ensure you have the most successful day possible, our experts have built an agenda tailored just for you – you can access your personalised Trailmap here, and peruse the full agenda here.
We've also built an app to make sure your day runs smoothly. Download the official Salesforce World Tour Sydney Mobile App, which includes personalised agendas, session details and ways to engage with other attendees. You can find the app for iOS here, and the Android app here.
If you're ready to blaze new trails to customer success, this is an event you don't want to miss. Register your free spot at Salesforce World Tour 2018 – on March 6 at the International Convention Centre, Sydney.