Salesforce World Tour Sydney: Creating the future workplace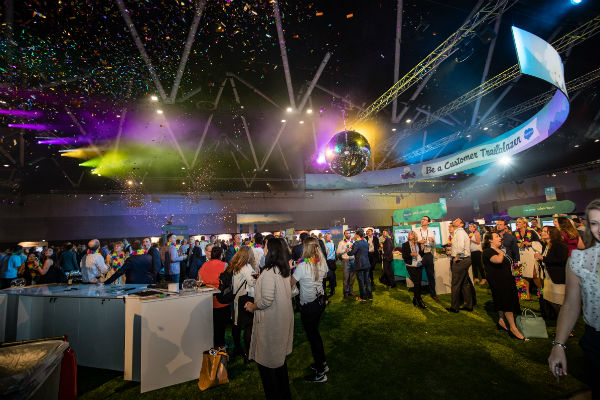 We're currently in the midst of the Fourth Industrial Revolution – an incredible period of innovation, where technology is transforming our lives, creating customers who're demanding smarter, faster and more personalised experiences. This is having a profound impact on the workplace and future of business, and will be a key theme at Salesforce World Tour in Sydney on March 6, 2018.
Here at Salesforce, we want to help you create the connected experiences your customers are demanding. To help you learn the skills needed to innovate for the future and influence change within your organisations, setting them up for a prosperous future.
At Salesforce World Tour, on 6 March 2018 , there will be a number of sessions and experiences on offer to do just this – empowering you to create a workplace for the future. These are the future-focused sessions you don't want to miss:
1. Artificial Intelligence Now and Next
For half a century, artificial intelligence (AI) seemed to be an ever-receding destination that was always "20 years from now". But, thanks to a proliferation of connectivity, huge amounts of data and the low cost of extremely powerful cloud computing, AI is here, now. And, by augmenting our personal and professional lives, it has the potential to unleash entirely new levels of productivity.
Moderated by Salesforce's VP for Strategic Research, Peter Coffee, this panel of industry leaders will discuss how you can navigate the expanding world of AI capabilities, and how the technology is already being used to achieve business and customer success. The panel will also be sharing some insight to help you spot the opportunities within your organisation and industry where the power of AI can be harnessed.
Location and time: Breakout B; 11:20am–12:00pm
2. WORK Differently
Disruption is being felt by all industries. Yet, many organisations are struggling to develop and embed new ways of working to help navigate this change and create new value for customers. Even those with the best intentions can fall down, with over two-thirds of traditional change efforts failing.
In this breakout session, discover the defining characteristics of successful work practices used by big and small businesses, and walk away with the knowledge needed to help develop a clear, actionable strategy that cultivates new ways of working in your organisation. #WORKdifferently
Location and time: Meeting Room 3.6; 11:20am–12:00pm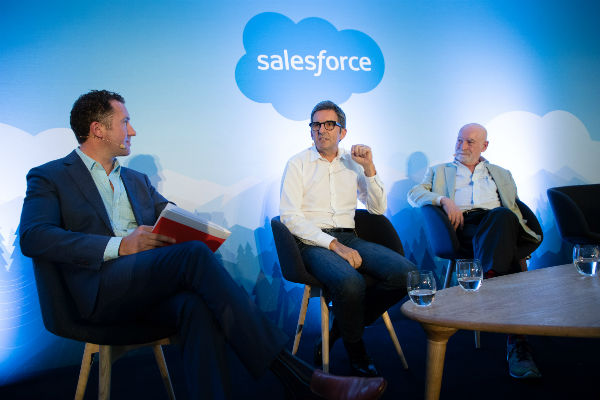 3. Innovation Zone: Codey's IoT Shop
The Innovation Zone within the World Tour Customer Success Expo is your chance to get up-close and hands-on with the emerging technologies powering the future. See IoT and Einstein in action, observing real world use cases, and interact with the technology through simulation games. You'll walk away feeling inspired and excited as to how these innovative technologies can translate into your own organisation and workplace.
Location and time: Customer Success Expo; 8am–5pm
4. Driving a Customer Transformation Agenda
Disparate customer initiatives and siloed IT systems are hampering many organisations, impeding innovation and the ability to connect with customers. In this panel discussion, hear how two customer Trailblazers are conquering a legacy of disparity, bringing together multiple departments and business units to drive whole-of-business transformation within their organisations.
Jason Bradshaw, Chief Customer Experience Officer at Volkswagen Australia, and Amy Childs, General Manager – Marketing and Sales at Momentum Energy, will share some of their challenges, solutions and successes along this journey, as well as offer advice for those embarking on their own path of transformation.
Location and time: Breakout B; 2:00pm–2:40pm
6. Demystifying Blockchain and Cryptocurrency
Cryptocurrencies, like Bitcoin, are currently taking the world by storm. Many believe it's a bubble; others see it as the future of finance and payment. The fact remains: the disruptive technology that underpins cryptocurrencies, Blockchain, has the potential to fundamentally transform the world as we know it.
But, is the relationship between cryptocurrencies and Blockchain the same as what we saw with dot-com and the internet? Hear from an expert panel who'll explore this question from multiple perspectives, separating facts from fiction, and help you prepare for a new normal.
Location and time: Breakout E; 4:30pm–5:10pm
6. PitchComp
For the second year in a year, Salesforce is on the lookout for a rising star of the startup world, hosting a pitch competition between three early-stage Australian startups building on the Salesforce App Cloud.
Watch on as three entrepreneurs pitch​​ their companies on the World Tour stage to a rockstar judging panel – made up of legendary investor and entrepreneur Steve Baxter; high-profile businessperson, investor, and entrepreneur Naomi Simson; and founder of BlackBird Ventures Niki Scevak. Who'll pitch their way to a USD$100k investment from Salesforce Ventures?
Location and time: Keynote Room; 12:30pm–1:30pm
Navigate the Fourth Industrial Revolution with confidence. Register your spot at Salesforce World Tour 2018 – on 6 March at the International Convention Centre, Sydney and see the full agenda here.