Salesforce Financial Services Cloud for Retail Banking: Helping banks achieve customer-centricity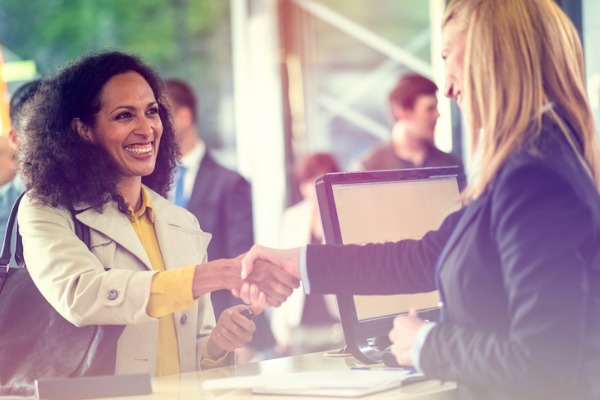 Technology is changing the way we interact with businesses, and how we want to interact with businesses. Growing accustomed to ordering an Uber with the click of a button or paying a friend back for dinner with the touch of a thumb, customers have come to expect the same convenience and personalised experiences from all businesses they interact with – including their banks.
Unfortunately, bogged down by disparate systems and silos, many banks are struggling to keep up. And, as a result, facing a loyalty crisis.
Introducing Financial Services Cloud for Retail Banking
For 18 years, Salesforce has been on a mission to help companies bridge gaps across all channels, lines of business, data systems and processes to empower businesses to put their customers at the centre of everything.
Two years ago, after listening to feedback from our own customers, we set out on a journey to reimagine the way wealth managers engage with their clients and their families with the launch of our first industry-specific product – Financial Services Cloud.
Now, we're excited to unveil the newest addition to our industry-solution lineup with the launch of Financial Services Cloud for Retail Banking – a technology solution that will help banks achieve customer-centricity and unlock their full power.
Generally available later this month, the solution was built based on feedback from dozens of leading banks, with a focus on fundamentally transforming the way bankers engage with their customers. Now, every employee – from the teller to the lending manager to the personal banker – will have a 360-degree view of every customer, with insights into their financial accounts, employment history, education background and more.
A modern, role-specific console also enables bankers to stay on top of critical tasks throughout the day by aggregating information from multiple systems to create to-do lists, and proactive alerts for referrals and tasks. This will enable bankers to minimise time spent on administrative tasks and maximise time spent with customers.

Making banks smarter with AI
Additionally, we are helping to make banks smarter and more productive by embedding artificial intelligence (AI) and machine learning into the product. With Salesforce Einstein, bankers can now identify their highest priority referrals, so they know who to reach out to first.
New record types, components and referrer profiles also help bankers manage referrals and collaborate across different banking divisions to address real financial needs, based on the financial products and services customers have expressed an interest in.
For instance, if a customer's monthly direct deposits increase and they express an interest in financial planning, a personal banker can easily create a referral that will be routed to a financial adviser within the bank who will immediately have context about the customer's needs.
Created by bankers for bankers
Of course, Salesforce aren't doing this alone. To create a solution that truly meets the complex needs of the retail banking industry, we worked with our bank customers and listened to their challenges, feedback and wishlists.
Additionally, we continue to partner with leading independent software vendors (ISVs) to extend the functionality of the product even further. For example, our partnership with nCino allows bankers to originate and fund financial products, such as loans and deposits, within Financial Services Cloud. While banks can also leverage our platform to build customer-facing apps.
And, this is just the beginning. With three seasonal product releases every year, we will continue to improve the product to ensure it is meeting the changing needs of retail banks as customer expectations heighten.
Learn more about Financial Services Cloud for Retail Banking, and how it can help banks unite around their customers, by visiting Trailhead.
Find out how to use technology in financial services to your competitive advantage by downloading our interactive ebook Bankings Wake Up Call.