A global Salesforce career: Q&A with Calvin Noronha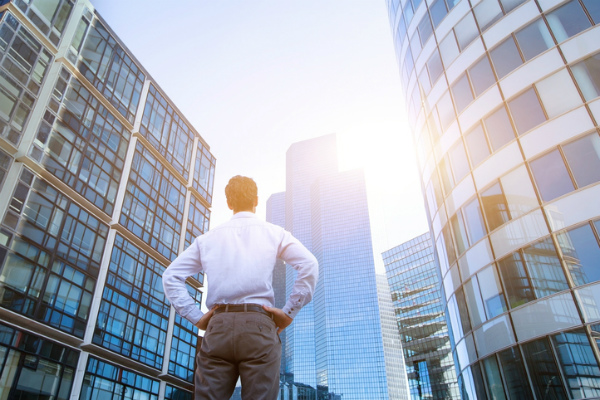 As part of the Salesforce Trailblazers series, I chatted with Calvin Noronha, Technical Architect at Bluewolf, about his Salesforce career trajectory, the importance of certification and his advice for aspiring developers.
First of all, can you tell us what your role at Bluewolf entails?
I'm in charge of the technical landscape within a project, from requirement to deployment phase. I oversee design, development and build – based on the items in scope – making sure the application is being built as it was intended, following Salesforce best practices.
We follow an agile process to gather and execute feedback from clients until we reach deployment and production. Most of my time is spent in design working with other folks within our team and external teams, but sometimes I get to do the development and configuration myself.
Can you tell us about yourself and your career?
When I was growing up, the cool kids at school had computers with games. I was naturally drawn into this world. I started taking computer classes in high school, doing basic coding, and I felt I had some talent for it. So I went on to complete a Bachelor of Engineering in Computer Science in India.
After I graduated, I wanted to expand my knowledge further – I also had a particular interest in database design that I wanted to learn more about. The professor who wrote some of the textbooks I'd used during my undergraduate studies taught at the University of Texas at Arlington, so I thought, 'who better to learn from than the expert himself?'.
I applied to a Masters in Computer Science at the University of Texas at Arlington and was accepted, completing this in 2007. I was very fortunate to complete two courses with Professor Ramez Elmasri.
My first job out of uni was as a software developer at Epic Systems in Madison, Wisconsin. That was in 2009. A year later, I received a call from OneSource Virtual, the organisation responsible for implementing Workday. They offered me a job as an integration developer – it was the first time I heard about a job related to the 'cloud' – and I took it and moved back to Texas.
Here I learnt so many things: Soap, REST, XML, XSLT. Then at the end of my first year, OneSource Virtual replaced Sharepoint with Salesforce. We had to move over to Salesforce on a Friday afternoon.
"There are no limitations really, only those that we put on ourselves. Salesforce skills are in demand everywhere, and it's amazing to be able to jump around the world because of this."
At the time, Scott Inguilli, who is currently Vice President of Information Technology at OneSource Virtual, told me about something called the 'APEX dataloader', explaining that I could use this to do the upload of some records to Salesforce. These were related to critical business processes. I really owe my Salesforce career to him. I was made the 'the Salesforce guy' in the office and I was very lucky for this to happen.
From here, I hit the ground running with Salesforce, building anything and everything as needed. For the next four years, I didn't have time to stop and think; I just did what came my way.
In 2013, I was incredibly fortunate to be sent to Dreamforce. This was a life-changing experience and really solidified that I was on the right career path. At the event, I found out that we could take Salesforce's Developer Certification.
So, I took and passed it at Dreamforce. From this point on, I continued down the certification path. I believe it's very important from a career perspective.

In 2014, I moved on to PWC, where I took a role as Technical Lead. It was here that I had the opportunity to work on bigger Salesforce projects, working on two of the biggest of my career to date. I also kept earning certs. In the first three weeks at PWC, I completed three certs – one every Saturday.
During this time, I was still living in Texas but travelling to Chicago Monday to Thursday for the job. Chicago was beautiful in summer, but resembled Game of Thrones in winter. So towards the end of 2015, my wife and I decided to make the most of our Australian residency. 'Why not?' we thought! Interviewing from the US, I had a choice from four job offers, which goes to show how in-demand Salesforce skills are today.
We moved to Tasmania first and I took a role as Technical Lead at RXP Services, where we trained two developers and worked alongside the team in Sydney. However, as much as I loved Hobart, I felt quite isolated. Salesforce wasn't widely known in Tasmania, which is why I started a Hobart Developer Group. We've had about 22 people attend each of the two meetings so far. I plan to hold another meeting in July. So it is very exciting to spread Salesforce awareness in Tassie!
But in the end, my wife and I decided to move to Melbourne. This is where I am now, at Bluewolf, ten months in, and still travelling back to Hobart to keep the developer group going.
Working at Bluewolf so far has been amazing. Some of the folks here are the best in the business and work is cool and challenging.
What are some of the greatest accomplishments of your Salesforce career to date?
It would be the two big projects I completed at PwC. I'm also proud of the 13 certifications I hold, as well as starting the Developer User Group in Tasmania.
Another career achievement was building a customer portal at OSV, when I barely knew APEX or Visualforce. This was used to share billing and accounting information, and it was really well received. For me, this was very much an exercise in learning on the go, so it was particularly rewarding to see it become such a success.
I owe a lot of my career success to Nithin Raj, a Director at PwC Advisory. He really helped me overcome my inhibitions and grow more as technical lead/architect.
Apart from this, I solved a tough problem related to encryption in an Amazon S3 integration at RXP Services. The documentation for this issue and its resolution earned appreciation from the Salesforce program architect working on the project.
Finally, Salesforce and Bluewolf sent me to Destination Success in March 2017 to train in Marketing Cloud. It was amazing experience and I have no words to describe it.
How have you found the Salesforce community?
It's so easy to get information. From forums, communities and stack exchange sites to Twitter, blogs and other social media channels, everyone is very involved. For a newcomer, it was amazing. I've never seen such a passionate developer community. Also, the events like Dreamforce and Destination Success are so cool! Compared to other software technologies, it's very unique.
Everyone related to developer relations and Salesforce University is so helpful and always encouraging us to do more for the community.
What does being a Salesforce Trailblazer mean to you?
I think it embodies an attitude of just running with it and not being afraid to take big leaps of faith. I always felt Salesforce was the right specialisation for me. There's a real focus on continuous learning, giving back and being inspired by the work of others. I appreciate that.
There are no limitations really, only those that we put on ourselves. Salesforce skills are in demand everywhere, and it's amazing to be able to jump around the world because of this.
What advice would you give your fellow Trailblazers to help them take the next steps in their Salesforce careers?
Never stop learning. Keep pushing and keep learning. Stay in touch with what's happening in the industry, and around the world. Always keep pushing boundaries. Don't ever think there's something you can't do.
I also have to mention Trailhead. I wish I had it at the start of my career; it's such a fantastic tool. I've used it to train developers, and I still keep pushing to earn badges on it. So please leverage this amazing tool to learn more.
So what's next for you?
It would be amazing to earn my Technical Architect certification – the holy grail of certs. Lightning Components is something I'm focused on learning at the moment – 2017 is the year of Lightning. I also want to keep growing the Developer User Group in Hobart, and I'd love to get back to Dreamforce this year.
Are you blazing your own trail yet? Read more about Trailblazers like Calvin, and how they've found their paths and changed their worlds, or go one step further and elevate your learning with Trailhead.

Megan Petersen is our Trailhead Community Evangelist, read more from Megan.