Daniel and Sunday representing Abilityforce
"Salesforce is a place for employees of all abilities, and Abilityforce unites people with disabilities, employees with loved ones who are disabled, and allies. We make sure our work environment is accessible and designed for all by developing and implementing innovative practices that solve customer and employee needs. We aim to cultivate a culture where all employees feel empowered by their abilities and talents, and work to change our company's dialogue on accessibility and accommodation strategies."

By dedicating over 200 hours of volunteer time helping guests navigate and participate in the festivities, we made Dreamforce 2016 the most accessible Dreamforce ever!
We created and shared FAQs on accessibility to support people with disabilities and to evolve the dialogue on accessibility and accommodations in the workplace.
We partner with AccessComputing to mentor students and familiarize them with our internship opportunities.
"BOLDforce stands for Black Organization for Leadership and Development. Our goal is to expand and empower the Salesforce black community. We provide a platform for employees of color to elevate their voices and develop their careers through a supportive network of allies across the company. We work to make Salesforce an inclusive place for all by facilitating conversations and managing programs addressing race, diversity, and Equality. Giving back is also a top priority – we partner with organizations to support workforce development and education opportunities for underrepresented youth."


Jaylena, Ally, Nikki, and Brandon representing BOLDforce
We have adopted an Oakland Middle School, United for Success Academy, and are committed to supporting their initiatives through volunteer hours and fundraising events.
We host an annual BOLDforce networking and fundraising event at Dreamforce to support STEM programs for youth in our communities.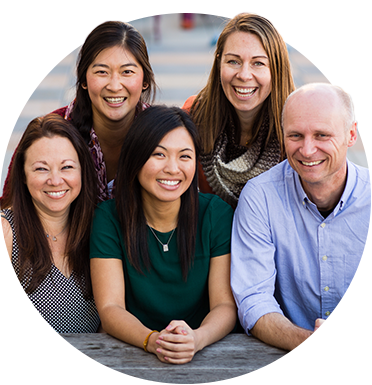 Hollie, Mesa, Nina, Kirstin, and Roland representing Earthforce

"We are a group of employee volunteer champions dedicated to promoting and celebrating environmental responsibility at Salesforce. We share a passion for sustainability and believe in equal access to clean energy, air, and water. Our members live green at work and at home while inspiring their networks to do the same. We currently have over 30 active member groups at offices around the world, and we host quarterly activities and ongoing learning campaigns. In addition, we work with local communities to create a greener world for all."

Every Earth Month, our members plan global celebrations to bring awareness to the environment and demonstrate fun ways to get involved in the community and at home.
We play an active role at Dreamforce from leading breakout sessions to volunteering as sustainability ambassadors, engaging attendees and diverting thousands of pounds of waste from landfill.
We have over 5,000 Earthforce members around the world, who help educate colleagues on a quarterly themes—ranging from sustainable food to eco-friendly fashion.
"Our mission is to empower Latinx at Salesforce and within our broader communities. We strive to provide our members with a network of support to help them develop their careers, strengthen their leadership skills, and thrive personally and professionally. Latinoforce is a place for us to discuss and celebrate the global efforts of Latinx professionals in the industry. We are champions of diversity and inclusion with a strong commitment to giving back to our communities through various volunteering and networking activities."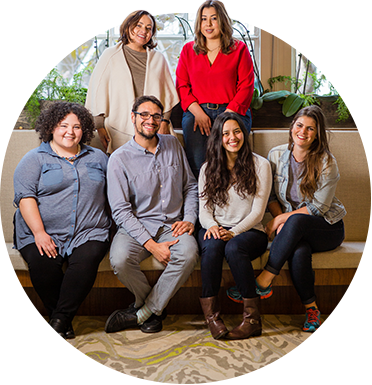 Sandra, Charlene, Ione, Andrea, Max, and Sofia representing Latinoforce

We hosted our first Latinoforce Dreamforce party and had incredible turnout and participation of over 250 attendees including customers, partners and employees.
We hosted the 2016 HITEC (Hispanic IT Executive Council) Summit, with attendance of over 200 leading Latinx in Technology.
We have grown our presence from San Francisco to all over the world, with several new chapters, including one in Mexico!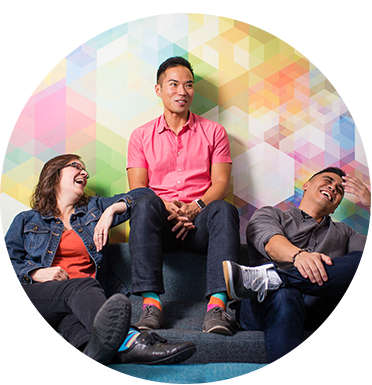 Shirleen, Jeffrey, and Gino representing Outforce

"Outforce brings together employees who are allies of equality in sexual orientation and gender identity. Over 1,700 members focus on promoting and celebrating Equality, and work to enhance Salesforce's recruitment, integration and development of people of all walks of life. We promote an open and inclusive culture that empowers employees to bring their whole, authentic selves to work every day. Outforce also helps educate our Salesforce community on how diversity and inclusion create business success. We are out and proud, and celebrate our pride all around the world."

In 2016, more than 1,500 Outforce members and their friends and families participated in 14 global Pride celebrations across 6 countries.
We plan and produce Outfierce, an annual fundraising party at Dreamforce, to provide LGBT+ attendees and allies a space to network. Outfierce 2016 attendees raised over $35K for the Trevor Project.
With the support of Outforce, Salesforce received a perfect 100-percent score on Human Rights Campaign's 2017 Corporate Equality Index, an honor and testament to our dedication to Equality for all.
"We are a unifying resource for employees with backgrounds and interests in the Asian Pacific community. Our members partner with company and local leaders to implement various social, educational, and philanthropic programs. Pacificforce serves as a platform for building visibility and awareness while celebrating the diversity of our Asian Pacific employees in all Salesforce markets. We focus on initiatives including a public affairs series featuring high-profile speakers, sponsorship of the World Economic Forum's Global Shapers gala, and cultural celebrations all over the world."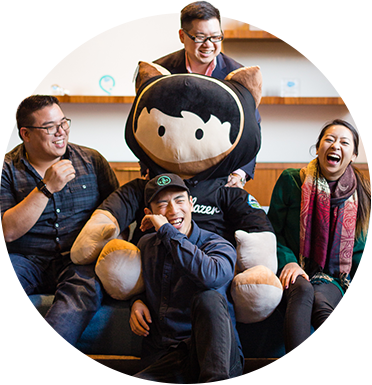 Jimmy, Fred, Garyan, and Derick representing Pacificforce

We work with the Vietnamese Youth Development Center (VYDC), Asia Society, and Young China Watchers to host career days, mentorships, tours, and more.
Thought-leaders, dignitaries, professors, and professionals come from diverse backgrounds and locations to engage our community through discussions of relevant topics within the Asian community.
We host cultural celebrations, including an annual Chinese New Year event.

Ashmani, Sunny, and Anooshka representing SouthAsiaForce
"Our goal is to increase awareness of a growing global South Asian population while connecting employees all over the world. We focus on volunteer work and professional mentoring as a way to give back to our communities and contribute to the advancement of our members. We host events throughout the year to celebrate all of our diverse cultures and share them with our allies. We stand alongside all Salesforce employees as champions of Equality, and strive to bring our global communities together as our company grows."

We partner with 3rdi Films, to promote awareness and diverse imagery of the South Asian Diaspora through independent film.
In October, over 300 employees attended our HQ Diwali Event, where we celebrated with dance performances, musical acts, henna art, and fundraisers for the Share and Care Foundation and American India Foundation!
We have grown our presence across the world, introducing a new Salesforce group center in Hyderabad, India, and launching a new chapter in Indianapolis, Indiana.
"We are a group of veterans, families of service members, and allies passionate about supporting our military. We work to ensure that our company policies are veteran-friendly, and help veterans and families transition to civilian life. Our mission is to foster equality through the recruitment, employment, training, and mentorship of veterans from all branches of service. We offer professional development and leadership opportunities within our company, and our members work actively toward advancing and supporting veterans in our broader communities."


Jason, Kearson, and Jason representing Vetforce
Vetforce has an external training program for teaching military service members, veterans, and their spouses Salesforce skills—at no cost. Join us at veterans.force.com.
We strengthen our Ohana by supporting, hiring, and developing military talent at both Salesforce and within our larger ecosystem.
We are a global group with leaders all over the United States, as well as in Australia and the United Kingdom.

Christina and Marilyn representing Women's Network
"We are focused on empowering, supporting, and investing in our global community for women. We have over 3,200 global members working toward gender Equality in the workplace and beyond. Our programs include LeanIn Circles, Night of Networking, International Women's Day events, documentary screenings, Woman of the Month series, mentorship opportunities, children's initiatives, and much more. Our focus is always on improving inclusion and Equality to help make Salesforce the best place to work for all."

Founded in 2008, Salesforce Women's Network was our very first Ohana Group!
Our group is not just for women! We host multiple events every month as part of our Circles program around topics that everyone can benefit from—including guidance on finding a mentor or building team norms that are inclusive for all personality types.
We are focused on supporting and promoting the dialogue to recognize and overcome gender equality challenges. Some examples include: movie screenings, speaker panels, Take Your Kids to Work Day, and job shadowing/mentor app.