Macy's moves its mission-critical commerce app to Heroku.

America's largest department store turns to Heroku to support its growing digital presence, allowing it to scale and consistently deliver a five-star customer experience.
Learn about building innovative apps on Heroku.

Macy's achieves faster innovation and better customer experience with Heroku.
As the highly competitive retail space moved online, Macy's continuously looked to innovate its digital experiences, with the Macys.com and mobile ecommerce channels as key components of its omni-channel strategy. Macy's needed a platform that could keep up with the shifts in fashion seasons, changes in customer preferences, and launches of marketing promotions. Scalability and performance were also essential to reliably handle large seasonal traffic spikes.
To deliver a great customer experience, Macy's moved its primary mobile e-commerce websites onto Heroku. The platform's one-click scalability as well as the rapid time to market and business agility it enables are essential to Macy's online business, which fluctuates seasonally. The Macys.com mobile app complements the Macy's online website and brick-and-mortar stores, giving customers a genuine Macy's buying experience from their phones or digital devices.
"Heroku gives us a powerful, flexible platform that enables us to test, learn, and proceed aggressively with new mobile ideas that excite our customers, making shopping more convenient and fun."
Become an app-building expert.
Meet 39 trailblazing companies that have built amazing apps on Heroku and Salesforce Platform.

Learn how you can achieve:
50% faster app development
38% less time managing IT infrastructure
478 ROI over five-year span
See more apps built on the Heroku platform.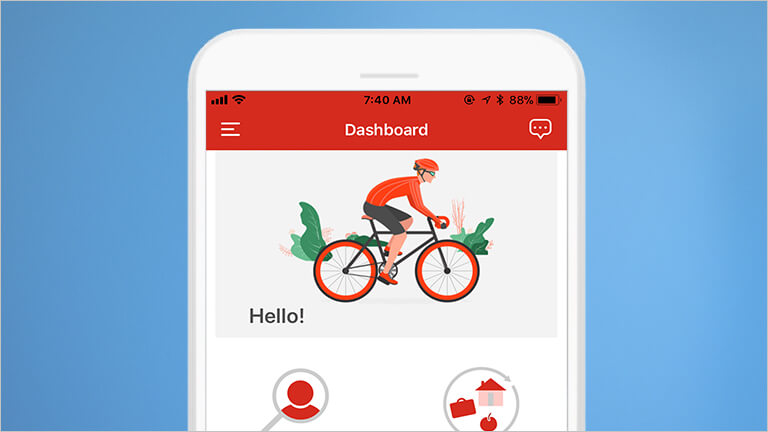 Start building amazing customer apps on Heroku.
Sign up today to see how you can extend the power of Salesforce with custom apps running on Heroku.