SMALL BUSINESS APP INTEGRATIONS

DocuSign Integration Guide
Close deals faster with DocuSign for Salesforce! Connecting DocuSign to Salesforce is the ideal way to shorten sales cycles, increase close rates, and reduce paper waste. More than 200 million users are part of the DocuSign community, which allows Salesforce customers to accept electronic signatures, digitize and streamline agreements, and simplify approval workflows, all on their secure digital platforms.
Options for Integrating DocuSign with Salesforce
Editions: DocuSign works with Professional, Enterprise, Unlimited, Developer, Essentials and Performance Editions of Salesforce.
DocuSign allows you to send, sign, and track Salesforce agreements and approvals from anywhere, on any device. All your Salesforce documents are digitized for your records, following rigorous security certifications and standards to ensure your documents are safe and scalable. And best of all, real-time deal updates are provided into Chatter.
Read the DocuSign instructions for configuring the AppExchange plug-in before installation.
Get the AppExchange plug-in for DocuSign here.
You can automatically turn on the Salesforce integration right inside of DocuSign. You simply log in and activate with the
one-click integration.
Zapier is a powerful tool for integrating nearly any online service with another online service. It's powerful and can be used to integrate multiple systems using powerful rules and filters. Get the DocuSign to Salesforce integrations here.
The following is an integration service that works with DocuSign and Salesforce. We haven't vetted it, so please be careful when deploying this service.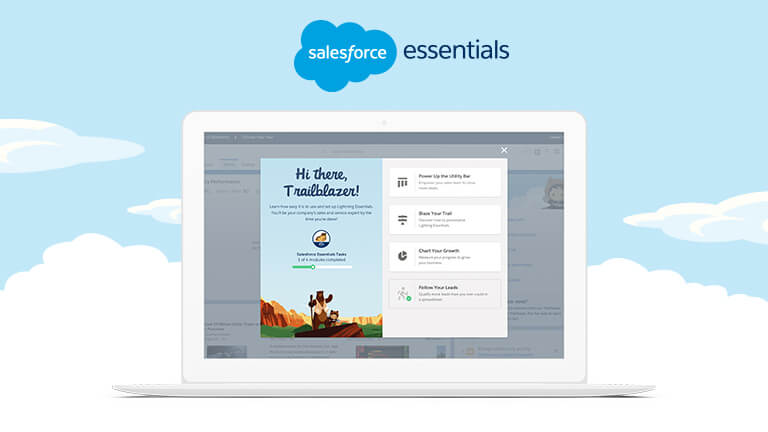 See how Salesforce can grow your business.
Discover how Salesforce is committed to your success. Learn how we can help you find, win, and keep customers to grow.