Salesforce Webinars
Questions? Call us at 1-800-667-6389.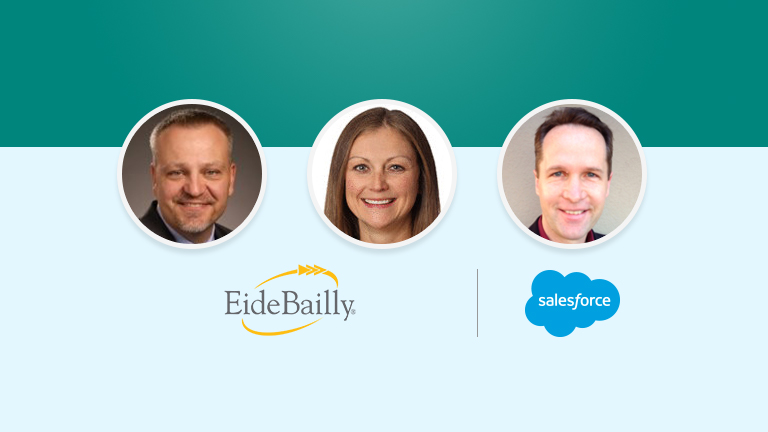 How to be a Trusted Advisor For Your Clients When Everything Has Changed
Featured Speakers:
Jason Delles, Chief Growth Officer, Eide Bailly
Chelsie Groslie Cheney, Director of Strategic Initiatives, Eide Bailly
David Mager, VP Professional Services Industry, Salesforce
---
Professional services firms are navigating a new business landscape that presents both challenges and opportunities. Demand is surging for expert support across the spectrum of business, legal, and financial challenges. But firms need to adjust their approach in order to keep pace with fast-changing information, requirements, and client expectations.

Eide Bailly, a top 25 CPA and business advisory firm, is successfully managing these new challenges and helping its clients to navigate the complexity of the current environment. Chelsie Groslie Cheney, CPA, Director of Strategic Initiatives, and Jason Delles, Chief Growth Officer, are orchestrating Eide Bailly's transition toward new ways of working and supporting their clients.

Join this webinar to hear from Chelsie and Jason how Eide Bailly is:
Keeping clients and advisors informed with the latest resources and information

Using technology automation to scale business development and deepen client relationships

Adopting new operating metrics to help advisors stay productive while working from home
Please fill out all fields.