Get more done faster with Einstein, your smart CRM assistant. Built into the Salesforce Platform, Einstein is a layer of artificial intelligence that makes your employees more productive and your customers happier.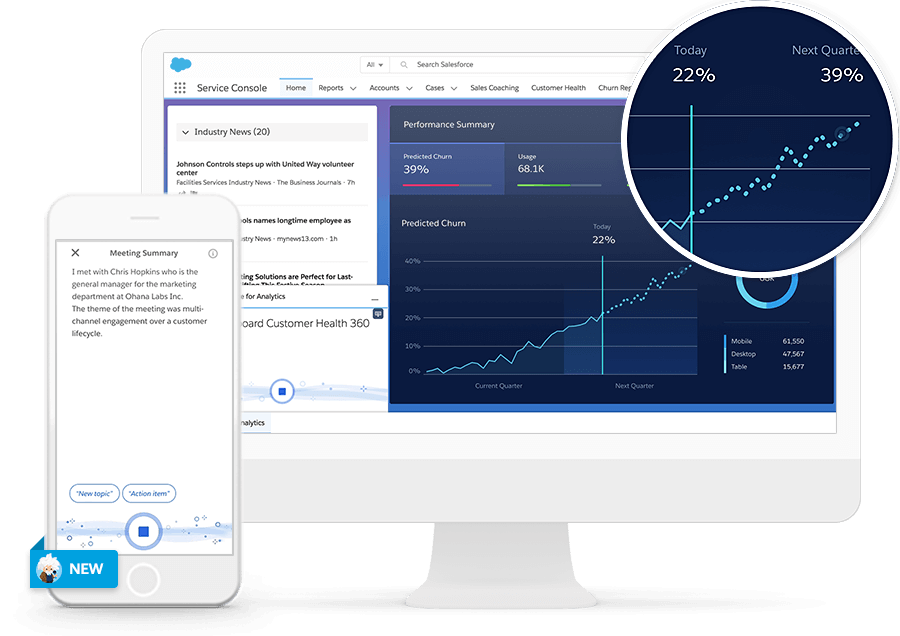 Einstein makes the entire Customer Success Platform smarter, so every function — from sales and service to marketing and commerce — benefits from AI-powered CRM.
Give admins and developers a rich set of platform services to build customized, AI-powered apps with clicks or code.

"AI lets us make faster, more intelligent decisions."

"Einstein makes insights easy to understand and accessible for someone who isn't a data scientist. That's a huge win."

"Personalization is king these days. We really trust Salesforce."




Rights of ALBERT EINSTEIN are used with permission of The Hebrew University of Jerusalem. Represented exclusively by Greenlight.