Now you can automatically log emails in Gmail to Salesforce.com using our Google Chrome® plug-in. Say goodbye to copying and pasting. And this plug-in allows you to connect all email with corresponding contacts so you're always up to date with every customer interaction.
The Google Chrome® plug-in makes it possible to automatically log Gmail emails into Salesforce. This means you can:

Save time by directly attaching emails to Leads, Contacts, and Accounts. The plugin will automatically detect the sending of the message and associate it with the right Salesforce records.
Streamline process by creating Accounts, Contacts, and Leads right from Salesforce. If you received a message from a Contact that is not already in Salesforce, you can create a new Contact right away.
Provide a 360-degree view of Salesforce information from Gmail. All communications will be stored and tracked in each related items in Salesforce including Accounts, Contacts, Leads and Opportunities.
Increase sales productivity by adding Gmail emails directly to Salesforce. Create new Salesforce contacts from emails you receive in Gmail with a click of a button right inside Salesforce.
You can add the plug-in to Chrome and work with Salesforce records directly in your email application.
The following integration services works with Gmail and Salesforce. We haven't vetted it, so please be careful when deploying it:

Zapier is a powerful tool for integrating nearly any online service with another online service. It can be used to integrate multiple systems using powerful rules and filters. For more information, check out the Gmail and Salesforce Integrations page.
Get more information about using Workato to connect Gmail to Salesforce.
Find out how Automate.io integrates Gmail and Salesforce.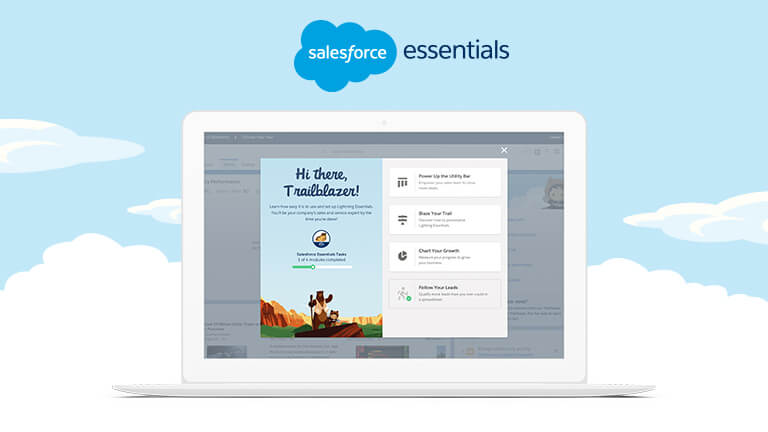 Discover how Salesforce is committed to your success. Learn how we can help you find, win, and keep customers to grow.